The Boys are Back: Boys soccer snags a win in playoffs
Bundled up from the blustery Boonsboro winds, the boys soccer team clutched their first playoff win in seven years. On Oct. 23rd, Varsity boys soccer made history. Eeking by with a 1-0 win, #5 seed PHS knocked out the #4 seed, Boonsboro High School, to take the Class 2A West Region II Quarterfinal win.
Coming in to the playoff rounds with a 2-11-1 record on their backs, winning at least one playoff game looked unattainable. Field conditions, a losing season, and past playoff history were not promising outlooks to the hopeful Falcons. Their mindset, though, could not have been more positive and prepared. 
The boys took their time on the bus getting into the zone, preparing for the battle that lay ahead of them. Whatever music they listened to, whatever pep talks were given, any individual superstitions players carried out (the team as a whole had none), worked. With a 25-yard out upper right corner goal from Poolesville's attacking midfielder, junior Nico Carillo, the Falcons took an early lead and fought to keep it that way. Coach Mike Wills recalls the game as a "gritty win." 
The team was working smoothly, running as a machine with each position stepping up to maintain the momentum. Sophomore goalie Jonah Valmonte made a couple key saves, defenders senior Brad Blair and senior Josh Widenhoffer kept the ball in PHS's possession, and midfielders senior Cole Roy and senior AJ Poore applied pressure to Boonsboro's goalkeeper to solidify the lead. 
"I'm giving them all the credit. Our field players, they controlled the game," remarks Valmonte.
After a grueling 90 minutes, the Falcons pulled through with an official win. 
"[The team was] more excited than I've ever seen anyone ever be," noted senior captain Blair with a smile. 
As the boys rejoiced, uniforms were stripped off and the whoops and cheers filled the field. An emotional win nonetheless, as tears of happiness were shed in the moments after. It was a moving game for the 7 seniors who had narrowly missed making the first round of playoffs last year, in their first game against Damascus. Their time to shine had come.
With a win against Boonsboro, the Falcons set out to play Oakdale, the #1 seed and defending state champions. On Oct. 25, 2019 the Falcons were knocked out by a 0-1 loss to the Oakdale Bears.  
About the Writer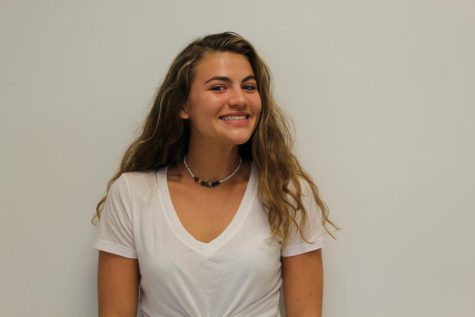 Kendall Griffith, Staff Writer
Kendall Griffith is a Senior in the Humanities program. This is her first year writing for the Pulse. Outside of Journalism, Kendall serves as her Senior...