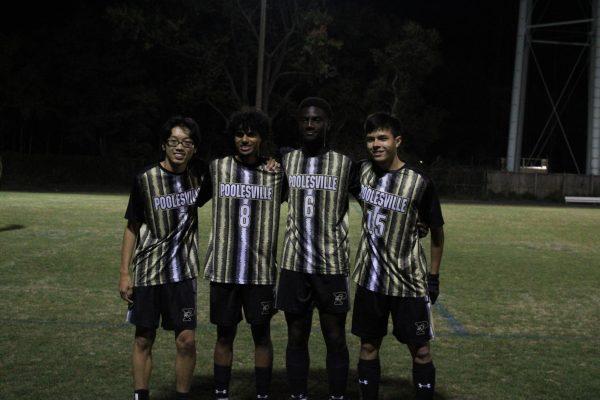 Boys soccer had their senior night game Oct 17th, where they lost 2-0 to the Quince Orchard Cougars. Boys soccer has four seniors: Lamin Bojang, Andrew Sha, Rohun Sarkar, and Zory Teselko. QO was able to take a quick lead near 10 minutes into the game, and kept control the whole game. With less than two minutes left, QO scored another goal. 
Girls field hockey has seven seniors this year: Dru Abramson, Rachel Carreras, Annie Chen, Kelly Chen, Soumya Jailwala, Fallon Murray and Dani Polson. They were able to pull out the senior night win on Wednesday 6-0, controlling the game all night. The goals were scored by Jillian Maher, Evie Smalley, Soumya Jailwala, Laynie Sofelkanik.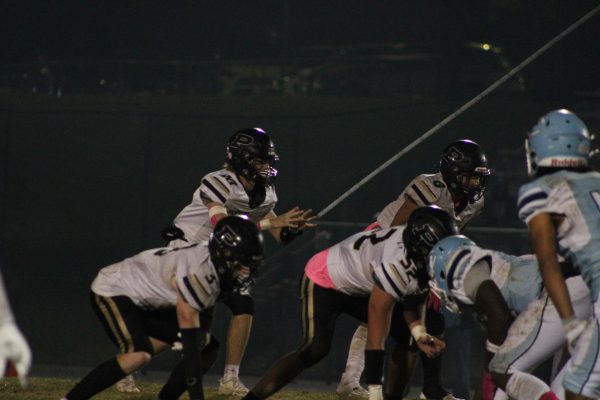 Football senior night is this Friday night, Oct 27th, against Watkins Mill. Their last away game was Friday night at Clarksburg. Arman Akdag, Andrew Fraiser, Seth Lemarr, Terrel Luster, Tyler Shefter, Connor Shelburne, Leo Szego, Maverick Trone, Aatish Valaparla, James Walker are all the seniors on the team. Football has the most seniors out of all the fall sports teams, but they are still looking for their first win after a defeat at Clarksburg. 
Volleyball has 6 seniors: Aly Bender, Leavy Hu, Sana Narisu, Sydney Short, Lydia Wong, and Niky Zhuang. Their senior night was on Oct, 23rd, and they lost 1-3.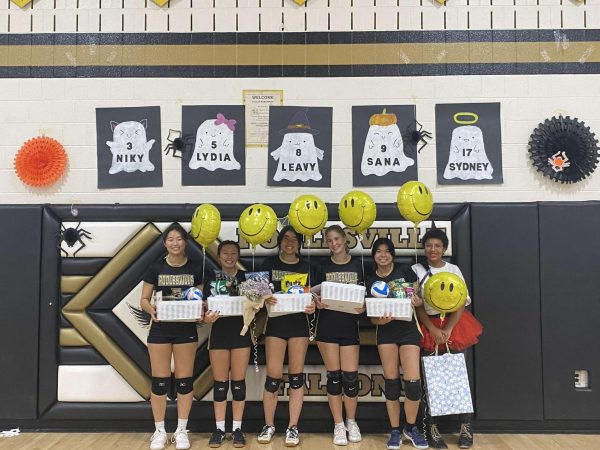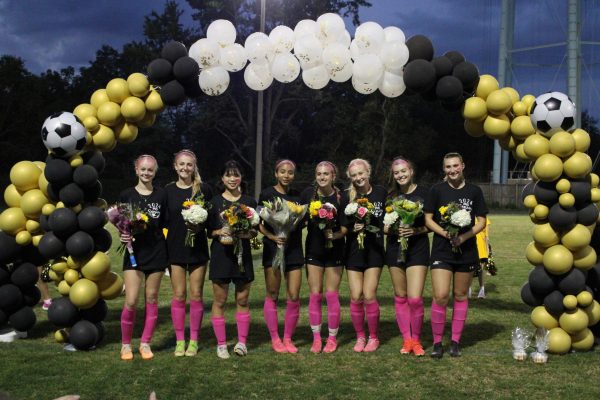 The girls soccer senior night was on Oct, 2nd. This year the girls soccer team had nine seniors including Morgen Smith, Allie Webster, Gabby Orns, Breanna Salovich, Gabby Montemurro, Cortney Hurbanek, Sophia Dengg, and Ava Milisits. The girls beat Rockville High School 3-0 with Morgen Smith scoring one goal in the first half and Breanna Salovich scoring two goals, one in the first half and one in the second. 
Cross Country senior night was on Sept, 12th. The seniors were given flowers and Prasad Gerard gave a speech. This year's seniors are: Abigail Hoy, Adriana Carrillo, Ava Wagner, Calliope Kessler, Faith Nah, Natalia Palacios Vazquez, Stella Meyer, Yifan Li, Alexander Hagley, Anil Ghosh, Benjamin Savino, Colin Svedberg, Lawrence Sun, Samuel Forcey, Sean Elder, and William Jauqet. 
The golf team honored their seniors on Oct, 3rd. The golf team's seniors had 7 seniors this year: Olivia Cong, Kinley Stokes, Ethan Nee, Daniel Zamaray, Lakshmi Sangireddi, Regan Carrasco, and Nicole Carrasco. This match was Coed Districts and the team won the Championship advancing to states. 
Cheer and Poms senior night are both this Friday night at the football game. The cheer seniors this year are Kyna Owusu, Gabriella Quito, Isabella Quito, and Sammy Ye. The poms team has 3 seniors: Isabella Sabbett, Vaishnavi Banda, and Zoe Conway.