Field Hockey shifts coaching staff for Fall 2018 season
The field hockey team has had a recent shift in coaching staff following Ms. Grubb becoming the new athletic director at Poolesville High School.  Math teacher Katrina Weaver has been appointed varsity coach, moving up from JV, and Morgan Turner shares coaching responsibility of the junior varsity team with her father Terry Turner, a teacher at Poolesville High School.
The team celebrated their senior night Oct. 10, saying goodbye to their 6 senior girls Marie Quaranta, Lauren Chilla, Clare Wilson, and captains Rachel Bupp, Shivani Levine, and Gwen Boe.
Senior captain Gwen Boe discussed their most recent win Oct. 17, a close 1-0 game.  The team has a season record of 7 games won and 4 games lost in the 3A/2A division.
Gwen revealed that "the support from the girls and the coaches has made [her] truly enjoy [her] time on the team" and "Mrs. Weaver has impacted [the] team in so many positive ways."  
Mrs. Weaver's new position as varsity coach was a major shift in coaching staff as the girls had had the same coach all their years playing until this year.  Gwen stated that "every new change requires an adjustment period" however the girls appreciate Mrs. Weaver as a coach and became so comfortable because she "is encouraging and really knows the sport well."
Mr. Turner and his daughter Morgan Turner have begun their time coaching the JV field hockey team.  Mr. Turner used to coach Morgan Turner in her days as a college field hockey player, and the two work together smoothly to make decisions that they believe are the best for the team.  
The team has experienced a "move up" of underclassmen, an event that occurs when the season is coming to an end and the seniors are preparing to leave.  The best members of the JV team are moved up to train with the varsity team and prepare for next season.
Leave a Comment
About the Contributor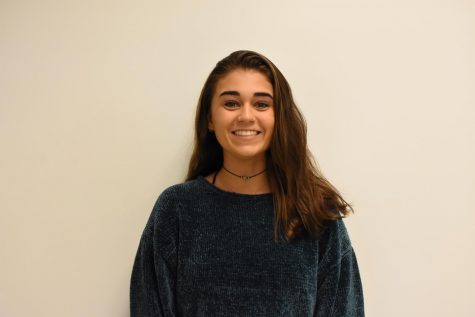 Grace Bodmer, Staff Writer
Grace Bodmer is a senior in the Humanities program.  This is her first year writing for the Poolesville Pulse, and she is looking forward to writing about...