Poolesville High School launches renovation process
After continued advocacy from students and residents, Montgomery County, Maryland's Poolesville High School (PHS) is set to begin renovation in January 2022, and finish in 2025.
Built in 1951, the school has suffered from issues due to its declining infrastructure. But, students are now looking forward to improvements upon the school's original structure, including a second floor for the main building, and an expanded science department building.
Along with the other issues that the PHS community want addressed, the primary concern for the project has been the health and safety of students. In 2018, it was found that the drinking fountains at the school exceeded the legal requirements of lead concentration. PHS has since improved on the issue, but its decaying lead pipes are a cause for concern. 
"Because no safe blood level has been identified for young children, all sources of lead exposure for children should be controlled or eliminated," states the CDC's website on the risks of contaminated water.
VMDO Architects, the firm in charge of the school's design, have vowed to create a safer learning environment by reducing hazardous materials over the summer and breaks, so as to not disturb students. As safety concerns are acknowledged, students ponder the impacts of construction on their own communities. As a hybrid-magnet school, students are separated into houses, where they focus on improving their unique specialties and skills. The four learning houses of PHS include the Independent Studies Program, the Global Ecology Studies Program, the Humanities Program, and the Science, Math, and Computer Science (SMCS) Program. In addition to separate "learning pods" for each of these houses, there will be furnished courtyards adjacent to the science department building. There are a variety of ways to utilize these community spaces, including dining, communal learning activities, club spaces, and student gatherings.
Olivia Ding, the vice president of the freshmen SGA school has high hopes for the addition.
"I think that gathering everyone up and creating an experience where people can learn and try to get their homework done is a great thing to do, " Ding said.
In a school that values community, gathering areas for students are vital for interactions with each other. A positive learning environment with lots of interaction minimizes student stress, increases their problem-solving skills, and boosts their confidence. It is vital that students receive the support they need from their school and peers.
Construction is currently in its design draft stages, and the school will anticipate future developments.
Leave a Comment
About the Contributor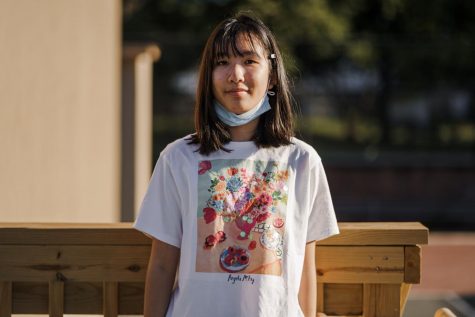 Emma He, Staff Writer
Emma He is a freshman in the Humanities program. This is her second semester writing for the Poolesville Pulse. This semester, she is excited to write...