Global sophomores launch new astronomy club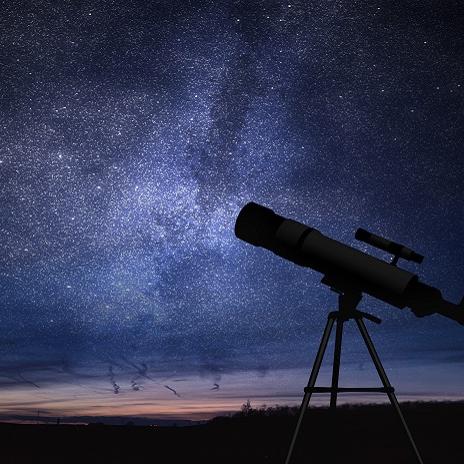 Poolesville High School's first astronomy club commenced on January 18, 2023, outlining several space topics that they would continue to explore in future meetings.
Sophomore Paul Tang founded the club alongside sophomore Anna Spiliotopoulos, who also serves as community manager. Technology teacher David Hill is the club's sponsor. The Astronomy Club will be discussing a wide array of topics in its meetings, such as astrophysics, astrophotography, space exploration, and stargazing.
As for the reason behind the start of the club, Tang gave insights into why.
"On a global trip to Smith's Island…I was able to identify a lot of the constellations out there, and one of my friends said, 'Hey, you should start up an astronomy club,'" said Tang. "I was looking for co-presidents to help me out with the club and then my friend Anna showed some interest."
The Astronomy Club meets on the first and third Wednesday of every month in room 34. Not only will the club host astronomical discussions, but they also hope to host stargazing events at Halmos Park in the future. However, this plan is still a work in progress as neither the date nor the time has been finalized. Parent sponsors are also needed to host the event as Hill cannot attend.
They also hope to host a field trip to Cherry Springs State Park in Pennsylvania due to its lack of light pollution. Planning the event has its difficulties, however, as the trip will also serve as a camping trip and will be on a mountain.
Spiliotopoulos talked about how big astronomy events impact her as the community manager.
"Big astronomy events help because if it is big news enough, it's probable our members have prior knowledge, so we can easily jump into the discussion at the next meeting," Spiliotopoulos said. "It is all the more exciting. As the community manager, I do post on our Instagram when there is interesting astronomy news to announce."
The astronomy club is not exclusively for people who are knowledgeable about astronomy. The goal is for it to be for those who are interested in being in a tight-knit community and want to know more about astronomy.