PE Department Adapts to Challenges of Online Learning
Because of COVID-19 school closures, the Physical Education (PE) Department has been forced to adapt to an unconventional online platform. The Maryland Department of Education expects PE students to continue meeting the goals of the Maryland framework, so the department has been working hard to ensure students stay fit and active.
PE classes, like all other MCPS classes, currently take place synchronously two times a week. PE teacher Laurie Wohnhas explained that she has been forced to be creative with making engaging lessons through a Zoom class. In these synchronous classes, students are able to practice their skills as if they were in an actual class. For instance, Omar Khan, who is taking Team Sports this year, mentioned that students get an opportunity to move around for 30 minutes to an hour each class. Teachers and students have also improvised to the unique scenario with different class structures. Net Sports student Jessica Williamson mentioned how some students enter breakout rooms to complete team activities or focus on doing fun quizzes as a team.
However, the online platform has posed problems for both teachers and students. According to Wohnhas, there have been issues such as lack of equipment, space, and technological issues. "There are times when my Wi-Fi has been terrible, students are confined in small areas and can't move as well. It requires all of us to be flexible and understanding that this soon will pass," Wohnhas said.
Williamson echoed similar concerns. "I'm in Net Sports and I don't have the respective equipment for each sport that we do since we're relying on what we have at home and can't borrow from the school," Williamson said. Additionally, Wohnhas mentioned how some students have creatively adapted to a lack of equipment by using a frying pan for a tennis racket or an inflated pumpkin for a volleyball.
Khan discussed other issues. "Obviously, we've lost the ability to practice and play with others which has limited us to various exercises, [and] drilling all the different skills that can be practiced individually at home," Khan said.
Students have praised teachers' flexibility in navigating the online environment. "[Mr. Nazzaro] understood that right now it is hard to learn virtually and has also understood if an assignment is turned in late from either personal or technology problems," freshman Grace Minano said.
The Society of Health and Physical Educators (SHAPE America) has similarly noted that teachers should be patient with students especially because all students' situations are different through virtual learning. They also note that all factors should be considered when assessing a student, and they say that specific plans and accommodations can be made for students, especially if they are from low-income households, lack parental support, are non-English language speakers, or are with disabilities.
Leave a Comment
About the Writer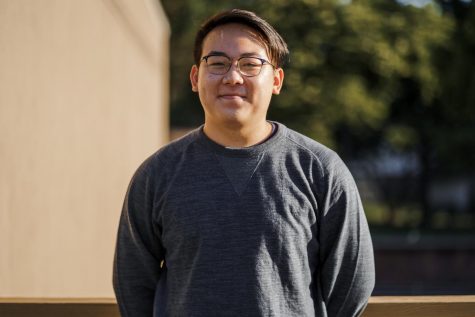 Andrew Shigetomi, Editor
Andrew Shigetomi is a senior in the Humanities Program, and this is his second year writing for The Pulse (this year as a social media manager and copy...