Sports spotlight: Boys soccer vs. Oakland Mills
Boys Soccer earned a win on the road against the Oakland Mills Scorpions on Oct. 27 to advance to the region semifinals against the top-seeded Glenelg Gladiators. The #5 seed Falcons beat the #4 seed Scorpions with a score of 4-2. The Falcons were coming off of a loss against Gaithersburg and were hungry for a win. 
"Going into the game against Oakland Mills, I think we all knew that we had the talent within to get the result. Knowing that, it was important to be switched 'on' from the second we stepped onto the pitch," said senior captain Jonah Valmonte
Coming into the playoff season with a record of 2-10, winning a playoff game looked to be almost impossible, but that did not stop them. The boys worked out all of their pre-game jitters and did all of their pre-game rituals to be ready for the game. The starting whistle blew, and the Falcons started slow, going down 1-0 in the first 20 minutes, but that did not stop them. If anything, it made them work that much harder. Senior captain Nico Carillo stepped up and scored to tie the game, making it 1-1. Carillo later went on to score again with sophomore Marco Torres and junior Isaias Cruz. The Falcons left everything they had out on the field, and it showed as they came back to win 4-2.
"I think that the score is a representation of what we are capable of doing as a group. I think we could've prevented a few of the goals, but I'm definitely proud of what all the boys have accomplished this season," remarked Valmonte.
In past years the boys have failed to make it past the quarterfinals. In 2019 the boys beat Boonsboro HS to advance to the regional semifinals for the first time in 7 years. There was also a change in leadership this year with a new head coach, Coach Kamron Azizi. The boys faced many challenges over the past season, forcing them to come together as a team, but ended their season with an overall record of 3-11. 
The boys' season ended on Oct. 29 as they fell short in the regional semifinals to Glenelg HS.
Leave a Comment
About the Writer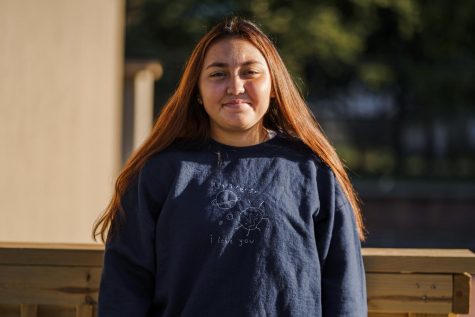 Mackenzie Saum, Staff Writer
Mackenzie Saum is a senior in the Independent Studies Program. This is her second semester writing for the Poolesville Pulse. Outside of the Pulse, she...