New Netflix series creates viral challenge
Netflix's new survival drama Squid Game has risen in popularity since its release on 17 Sept. 2021. The Korean thriller has gained the attraction of many international viewers as it has received the title of the "Most Popular Show Ever." Creator and director Hwang Dong-hyuk took inspiration from his own economic struggles and class disparities in Korea. The drama has since received over 142 million viewers on Netflix, surpassing records of many previous shows.
Squid Game opens with main character Seong Gi-hun, invited to participate in games to pay off his debt. He is later driven to an unknown location where 456 players, all struggling under debt, are dressed in teal tracksuits and labeled with numbers. Masked guards announce the cash prize of over 45 billion won, earned through variations of children's games that methodically eliminate players.
Through intriguing plot and character development, many people have fallen in love with the drama. Poolesville High School (PHS) students have expressed their interest in Squid Game as they talk about their favorite moments from the show. 
"The most interesting game for me was the tug-of-war because the group had to overcome a clear physical limitation through strategy and wits, unlike some of the other games," junior Andrew Subida said.
Soon after the show's release, the Dalgona challenge skyrocketed in popularity because it was a children's game used in the show. The players carve a shape out of dalgona, a mix of sugar and baking soda pressed and printed with a shape. On the sugar candy, there are four shapes: a circle, triangle, star, and umbrella. Players use a needle to attempt to carve the given shape without breaking the candy. The trend slowly started taking over the Internet as celebrities, including the actors from Squid Game participated in the challenge. Many PHS students tried to recreate dalgona and attempted the challenge. 
"I think it would be easier in real life because they were panicking and in a stressful situation since they watched other people die in front of them," freshman Olivia Ding said.
Leave a Comment
About the Contributor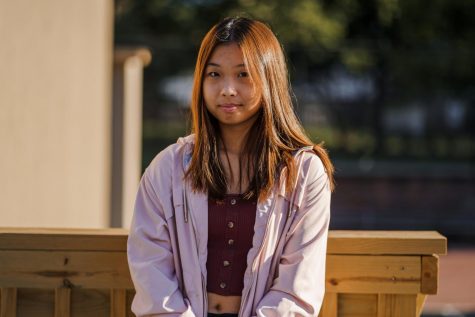 Vanessa Ma, Staff Writer
Vanessa Ma is a senior in the Global Ecology program. This is her second semester writing for the Poolesville Pulse. Outside of The Pulse, she's the whole-school...