Athletes and coaches gear up for return to fall sports
On Feb 27, student athletes and coaches returned to high school athletic facilities throughout MCPS as in-person fall sports began. This marks the first time that students and staff will be gathering in-person (either for academic or athletic reasons) since March 13, 2020. The fall season will run until April 17, with each team currently scheduled to have at least three competitions with other schools throughout the season.
The upcoming season won't be without restrictions, however, as multiple protocols have been put in place to keep everyone involved safe as Covid-19 continues to spread throughout Maryland. 
Due to there being a gathering limit of 25 individuals (including coaches), coaches will split their teams into pods, which will be spread throughout campuses. This will be where students will practice on most days unless they are participating in full intrasquad practices or contests, which began in the later weeks of the season.
Along with the pod system being put in place, students will also be required to answer a health assessment at the start of every practice or contest in order to ensure everyone's safety. Students will also be required to bring their own water bottle, mask, towel, and hand sanitizer to every practice or event.
Although many risks are still being taken with this in-person season, Poolesville Athletic Director Ms. Regina Grubb feels comfortable with MCPS's decision.
"Since we are following all the guidelines from the CDC, Montgomery County, DHHS and MCPS I am comfortable with the decision that was made." Grubb says, "Safety is definitely the first priority. But I do want them [athletes] to have a fun experience as well. For some this could be the first time back into activity for over a year."
With this season looking different than those from the past, team bonding and chemistry building will be more challenging than ever. However, Grubb has faith that coaches will find new ways to bring their teams together.
"Our coaches are very creative and good at what they do. I know they will do their best to make sure they find ways to help our students get to know one another while also getting them back into activity, learning the sport they are participating in all while making sure they are following the COVID-19 protocols for participating in activity." Grubb said.
Melany Martinez, a senior on the soccer team, was beginning to lose hope that sports would ever return before she graduated in the spring.
"I really did not expect in-person sports to return at all. I looked at the timeline MCPS had set up and I did not think they would make us play fall sports in the winter. I seriously had little to no hope we'd return to sports after watching COVID cases get worse and watching in-person learning get pushed back every time." Martinez said. "Once I realized it was for real I was very excited."
Along with Grubb, Martinez feels that as long as protocols are followed, MCPS made the right decision bringing sports back, especially after experiencing the challenging virtual seasons earlier in the school year.
As for having fans in the stands, it was recently announced that each student athlete can bring two spectators with a maximum of 50; Martinez looks forward to having fans watch the last few competitions live.
"I think that part of the experience of playing soccer is hearing the crowd cheer. Without them the game just does not feel the same. As long as everyone is safe, I would like to see the fans out in the stands." Martinez said.
About the Writer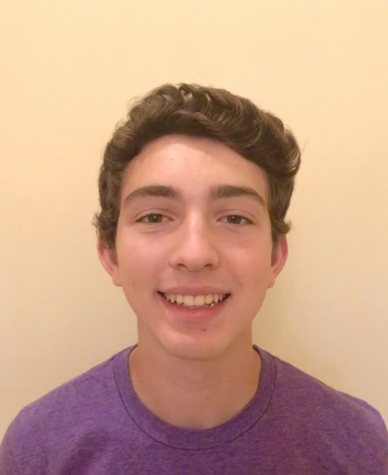 Colin Miller, Staff Writer
Beat: Sports

Colin Miller is a senior in Global. He enjoys running track, watching the Ravens, and playing video games.

Favorite Movie: The Shawshank...