Democrats win the House of Representatives after a historic midterm election
The 2018 midterm election, held November 6th, marked a significant milestone for the changing demographics within the US. This "night of firsts" broke barriers within US politics, including the election of the first muslim women in Congress, the first openly gay Governor, and the youngest state legislator, to name a few. During this midterm, the country saw the unprecedented election of women into Congressional seats, in what political commentators are referring to as the "pink wave." This "pink wave" has increased the proportion of women in congressional seats to 23%, an increase, yet still far from parity. The incoming Congress is also increasingly younger and more diverse, with the mean age of congresspersons decreasing by ten years and a 35% decrease of white male representatives. Dr. Jamil Scott, assistant professor in the Department of Government at Georgetown University, comments that these shifts are a "reflection of the growing diversity of the Democratic party and it, also, suggests that the Democratic party may need to do more to speak to these constituencies."
Democrats, after several years of arduous efforts, have captured the House majority as Republicans maintain control of the Senate. Shifts within party demographics played a particularly important role in the outcome of this election and the currently divided Congress. A USA Today investigation found that suburban, particularly wealthy, and educated households increasingly voted Democrat in comparison to the 2016 election. Meanwhile, Republicans are gaining ground in rural areas while Democrats do the same in urban centers. Older voters, which voted Republican during the 2016 election, are growing more divided amongst the parties, according to the Pew Research Center.
The gender gap is widening as demographics become increasingly more partisan. Analysts from FiveThirtyEight, have found a record breaking 23 point difference among men and women with almost every subgroup of women shifted toward Democrat. College-educated white women, specifically, saw the largest change, moving to Democrat in every key battleground state. Commentators cite the importance of "hostile sexism" and sexual harassment as a key factor within this change, although the gender gap is "mostly among younger white women," according to Dr. Scott.
Historically, midterm elections are characterized by low turnout; however, this election was marked by a record 113 million people participating. Even prior to election day, early voting exceeded previous elections' participation in 27 states. Youth turnout surpassed the 2014 involvement by ten percentage points, up to 31% participation of eligible voters. Moreover, in states with close gubernatorial races, for example, Florida and Georgia, averaged much higher youth turnout.
The record turnout came after accusations that Republican lawmakers attempted to suppress certain demographics of voters. These lawmakers defended their increased voter restriction by claiming that millions of illegal votes had cost President Trump the popular vote in the previous election, therefore, in their opinion, stricter restrictions needed to be put in place. The voting restriction tactics, such as required voter identification, seemed to consistently hinder minority and younger voters, who are demographically more likely to vote Democrat. Currently, the NAACP Legal Defense and Educational Fund is accusing Waller County of disenfranchising student voters by limiting the number of early voting days on campus. Meanwhile in Georgia, a Seattle Times op-ed claims that at least 20 voters, all people of color, were denied a ballot within their polling station.
About the Writer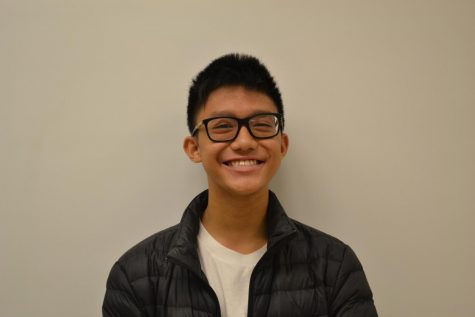 Vincent Chim, Staff Writer
Vincent is a senior in the Science Math and Computer Science House. This is his third year writing for the Poolesville Pulse. Vincent also participates...