MCPS cracks down on anti-bullying policy in lieu of Damascus High School hazing incident
On October 31, 2018, news sources reported a hazing incident involving the junior varsity football team at Damascus High School. As of one day ago, the five boys in question are facing second degree rape charges, and are looking at being tried as adults as well as putting their names on the juvenile sex offender registry. According to the two victims, they had "heard about 'brooming' in middle school. [They] never knew it was real."
Montgomery County Public Schools sent out a video to their students' countywide emails detailing a zero-tolerance policy when it comes to bullying.
Montgomery County Schools Superintendent Jack R. Smith stated, "Bullying, harassment, hazing, verbal and physical abuse, whether in classrooms, hallways and sports, or in any extracurricular activity, will not be tolerated in our schools."
In accordance with the office of the Chief Academic Officer of MCPS, Regulation JHF-RA, MCPS' bullying policy, and the MCPS Student Code of Conduct, sexual harassment, and sexual attack warrants "administrative supported, sut-of school exclusionary, and referral responses (e.g., long-term suspension, expulsion)," from the school's specific administration.
Countywide administration has called this an act of bullying and has yet to highlight the evident sexual abuse at Damascus High School, or address the charges that their students face. In previous cases, like the Rockville High School rape case, countywide administration never highlighted the fact that this was sexual assault, and continued to address it as bullying.
Damascus High School has yet to respond to the pending charges against their students, but the principal, Casey Crouse, has sent out a letter to all Damascus families. "The alleged behavior is upsetting and unacceptable and will not be tolerated at Damascus HS," he wrote. "Any student who is found to have hazed another student will be disciplined in accordance with the MCPS Student Code of Conduct and may also face legal consequences."
Update: On November 14, 2018, PHS students who participated in fall and winter sports were called for team meetings during lunch. Students were confused about the meeting at first, but upon attendance, they found out that the meeting was scheduled in order to highlight the hazing incident at Damascus as well as to remind students about the punishments of not abiding by the code of conduct.
About the Writer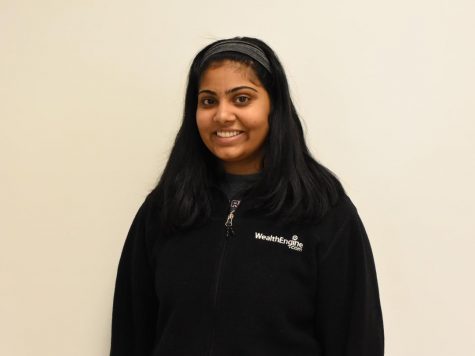 Anusha Chinthalapale, Staff Writer
Anusha Chinthalapale is a senior in humanities and has an avid interest in politics and public policy. Writing about MCPS news, Anusha has a front row...