Kanye West's social media antics: Why West was banned from performing at the 2022 Grammys
Kanye West has recently been banned from the Grammys because of repeated harassment of his ex-wife, Kim Kardashian, her current partner, Pete Davidson, as well as many other big names in the entertainment industry on social media. Due to the backlash from these comments, he has pulled out of other performances and festivals for this year. Since the start of this year, West has been posting messages on Instagram attacking Davidson and claiming that he and his kids are being separated. On top of this, he recently called Trevor Noah a racial slur for his remarks that West was harassing Kardashian. This outburst caused him to get banned from performing at the Grammys which were hosted by Noah. 
This year West was nominated for 5 Grammys for his 2021 album, Donda. Despite his multiple nominations and his 2 wins in the categories of best melodic rap performance and best rap song, he was banned from performing at the Grammys. In response to the ban from the Grammys, West's representatives attacked the Grammys by saying that they were "obsolete and unimportant" to the music industry. 
"Taking the stage anywhere is almost always a privilege," PHS music teacher Mr. David Rogoza said. He believes that the Grammys were justified in removing West as a performer, however, he also stated that the decisions committee did the right thing by allowing his music to still be nominated and win awards. 
"…A lot of his music has commentaries on…topics that really shine light on some aspects of our culture that aren't brought into the light as they should be," says Yanar Hanieh, a humanities student at Poolesville High School and a fan of West's music. The Game, who had collaborated with West on his controversial song "Eazy", made comments about the Grammys saying that the decision to ban West was wrong.  In "Eazy" from his new album Donda 2, he made violent remarks towards Davidson stating, "God saved me from that crash//Just so I can beat Pete Davidson's a** (who?)". In the video, Davidson is seen being buried alive. According to Page Six, Davidson thought these lyrics were very funny and he believes that the "drama" around his relationship with Kardashian is hilarious.
Although Davidson finds this funny, many are still affected by West's behavior and his indirect call to action to his avid fans. Kardashian also seems to be expressing some sort of discomfort with West's persistence towards the failed relationship. Kardashian reportedly told a judge that West's posts cause her emotional distress and that she is uncomfortable with his actions. After Kardashian came out to the public as uncomfortable with her ex-husband's actions, Noah expressed his support for Kardashian and stated that West's unwavering pursuit of Kardashian is harassment. This is what originally sparked West to throw a racial slur at Noah and resulted in his ban.
Leave a Comment
About the Contributor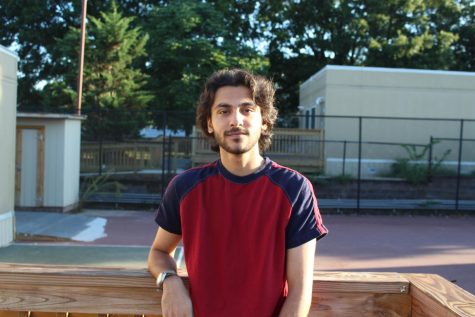 Aarsh Raja, Copy Editor
Aarsh is a senior in the Humanities program. This is his second year with The Poolesville Pulse and first year as a Copy Editor. Outside of school, he...