Pop sensation Clairo speaks on burnout amid North American tour
Famous bedroom pop artist Clairo is finally on tour again in North America from February through May 2022 following the release of her new album Sling.' However, as Clairo continues her tour, she has spoken out on tour burnout after two years of not performing due to COVID-19, and has canceled shows after her band members contracted the virus. The band members' infections occurred even though venues required proof of vaccination and a mask mandate, raising the question: is it too soon for concerts to begin again or not?
But the anxiety over COVID-19 is not the only stressor in tours returning. Artists now have to worry about crowd control with audiences who have not attended live concerts in years. In her Silver Spring show, Clairo made lighthearted comments on the audience's high energy; however, videos have surfaced of her later in her tour, asking her crowd not to yell at her while she's performing and breaking into tears on stage. In addition to the COVID outbreak within her band, this emotional toll appears to be part of the reason her shows were canceled. She also mentioned how she's been experiencing burnout on this specific tour, mentioning that it was because she had not toured in years because of the pandemic. 
"While the fans were still overwhelmingly respectful, one fan at her Silver Spring show threw a bra on stage at Clairo," recalled Clairo fan Lexi Hinds, who attended Clairo's show at the Fillmore in Silver Spring, Maryland. "At first she laughed at it, but was clearly uncomfortable for the remainder of the performance."
The action of throwing undergarments on stage has followed Clairo throughout her tour in following concerts, in addition to the yelling of demeaning phrases at her — namely during her performance of 'Blouse,' a song about feeling exploited sexually and describing Clairo's desire to just be heard. The hypocrisy in this action has been seen throughout other musicians that took hiatus during COVID like Mitski and Car Seat Headrest, who have also endured tone-deaf and sexualizing comments on stage. 
Given complications that have steadily risen due to COVID-related burnout and infection amidst Clairo's tour, fans and concertgoers like Kelly Reigert have decided to support through buying merchandise or streaming her music instead of attending concerts, as they don't feel the safety risk is worth seeing her live. 
"The most important [factors] are the cost, how much you like the artist, and the venue," Reigert mentioned when describing why she decided not to attend the Clairo concert.
Leave a Comment
About the Writer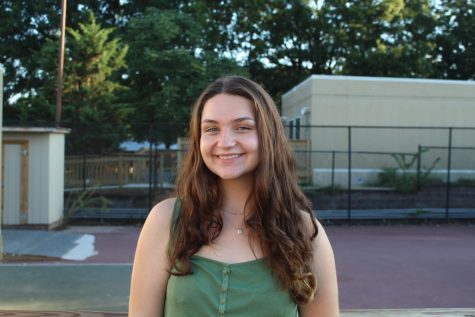 Kaitlyn Schramm, Copy Editor
Kaitlyn is a senior in the Humanities Program. This is her  second year with The Pulse but her first year as a Copy Editor. Her favorite book is Slouching...