PHS clubs continue: from Zoom to the classroom
As students have transitioned back to in-person learning, clubs at Poolesville High School have also had to adjust to an in-person format. Club president Milla Brizhik and UNICEF Sponsor Mrs. Wilks both have first-hand experience with this transfer from this year. 
New art teacher Mrs. Laurie Wilks, who started working at PHS in 2020,  is a first-time sponsor of the UNICEF Club, which aims to raise awareness regarding issues that affect children globally, including racial and gender equality, and equal access to education. As a new teacher, Wilks thought that getting involved in clubs would be a great way to get to know the students and Poolesville High School (PHS) environment. This, however, was hard to do over Zoom. 
"Students [felt] uncomfortable with their cameras being on during meetings," Wilks said. "Those black screens were somewhat discouraging." 
Along with a lack of student participation, planning fundraisers and club events was also a big challenge during virtual school. Being back in-person allows for physical interaction between club members and club sponsors. Wilks is excited to see how interaction and participation will grow and hopes that members will become more active. 
From a student perspective, sophomore Milla Brizhik is the president of a Period Club chapter at PHS, and was inspired to start the club during quarantine. The purpose of Period is to eradicate period poverty and end the stigma around menstruation. Brizhik is hopeful that the COVID guidelines won't hold the club back, as it is a community-based program. The club's main goal right now is to put period products in bathrooms so everyone has access, which would be more challenging to do virtually. Clubs that require the physical aspect, including Period and others such as Dance club, lost a lot in the past year and hoped to regain the participation and interaction between members. 
"[Starting a new club over quarantine] most likely will affect our attendance and participation because of the concern of social distancing but I strongly think that those who are truly passionate about this topic will try their best to participate in the ways they can," Brizhik said.
 The club had an interesting beginning, starting in times of social distancing, masks, and extra COVID accommodations. But, Brizhik hopes that she can continue this club through her next two years at PHS.
Leave a Comment
About the Writer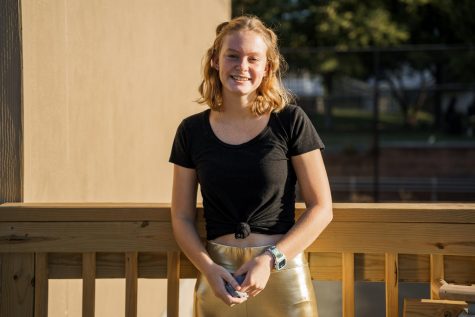 Katie Krueger, Staff Writer
Katie Krueger is a senior in the Independent Studies Program. This is her first year working with The Poolesville Pulse, but joined because her sister...