New PHS club rocks the school
 The Poolesville High School (PHS) Rock Band club, started during the COVID-19 pandemic, is still running strong—now back in person. The club was started by Arun Ghosh and Utkarsh Gupta, with the main goal of creating music together and having fun.
"I just wanted to collaborate with my friends to make music," Ghosh said when asked why he started the club.
The songs the club covers span from pop-punk, like Blink-182's "First Date", to "Yes Juliet" by We The Kings. Their musical inspirations include Crown The Empire, Against The Current, Conan Gray, and Eddie Van Halen.
Previously, Ghosh had made a solo album in his freshman year; he has two published songs, one called, "Dear Celebrity," which the club plays live. Ghosh started playing piano at six years old and eventually picked up the guitar in fifth grade. 
"We didn't all meet at the same time. I obviously knew Anil [a fellow member] already since he's my brother. I was already jamming with Kyle and Matthew the summer before freshman year. In freshman year, I asked Leo to sing for my album since we were already friends for years, and I met Utkarsh [Gupta] in 10th grade when he joined the club," Ghosh said.
Ghosh, Leo, and Kyle are all seniors. Gupta is a junior, and Anil and Matthew are both sophomores. Arun plays guitar, Matthew plays bass, Utkarsh plays drums, Leo sings, and everyone else in the club are backups for instruments.
Throughout quarantine, the club was run using a platform called Soundtrap. Soundtrap is an asynchronous recording software where you can share a project between people, and each person can add their own tracks.
In terms of producing music, the club itself doesn't have any available music but, Ghosh has a few solo songs under his full name, 'Arun Ghosh,' on Spotify.
"Arun and Utkarsh approached me because they had a band already going and wanted some extra support and some school sponsorship stuff," club sponsor and PHS music teacher Mr. David Rogoza said. "I hope this is like a platform for them to help take it into real work and make a couple of bucks."
According to Mr. Rogoza, every time they play, they get a lot better and take criticism very well.
The Rock Band Club plays at the school's open mics on the first Wednesday of every month.
Leave a Comment
About the Contributors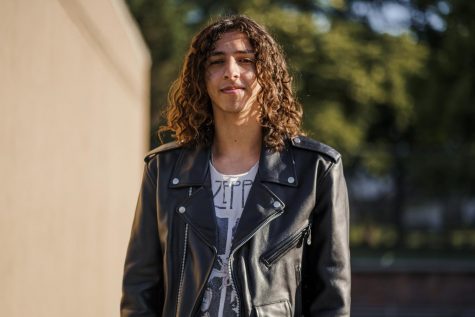 Bryan Kindel, Staff Writer
Bryan Kindel is a senior in the Independent Studies Program. This is his second semester writing for the Poolesville Pulse, and he enjoys the class because...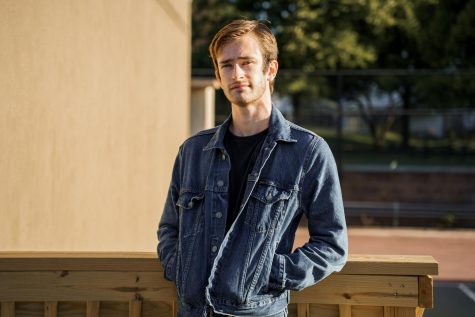 Dorin Lawless, Head Photographer
Dorin Lawless is a senior in the ISP program. This is his second semester taking pictures for the Poolesville Pulse, which he initially joined to try photojournalism...