PHS honors 37 National Merit semifinalists
The National Merit Scholarship Corporation (NMSC), which provides 7,500 scholarships worth nearly $30 million each year, has recently announced its 2021-2022 National Merit semifinalists. Established in 1955, NMSC offers scholarships that are backed by both NMSC funds and around 400 businesses and educational institutions that align with NMSC's values.
On September 15, 2021, the NMSC released the names of nearly 16,000 high school students who earned semifinalist status nationwide, including 241 students from Montgomery County Public Schools. The semifinalists hail from 16 different high schools across the county, with Poolesville, Walt Whitman, Montgomery Blair, Richard Montgomery, and Winston Churchill High Schools with the most semifinalists. Since less than 1% of high school seniors nationally were considered for the scholarship, being named a semifinalist is no small feat.
Students are typically selected based on their PSAT/NMSQT that they took in the spring, and then notified the following fall. However, COVID-19 affected College Board's standardized test administration this past school year, so the NMSC based their selection process on students' SAT/ACT scores instead.
"I received a pass from Ms. Martin. She told me that I was awarded a semifinalist spot, and I knew that I wanted to reapply for the scholarship," National Merit semifinalist Akash Raghu said.
Mrs. Barbara Martin, the PHS resource counselor, is integral to the reapplication process. She notifies all students who receive semifinalist status of the honor, and provides them with all necessary information to receive the scholarship. She writes recommendations, uploads transcripts, and is the backbone of the Poolesville NMSC application process.
"When a student is named a semifinalist, their parents have to sign off on a form that I give them. After that, the counselor fills out a letter of recommendation. They also need to obtain a character reference from someone other than their parents, and an additional letter of recommendation," Martin said.
Ms. Martin is crucial to the documentation phase of the application process, but also provided us with additional information from the NMSC website. Students will find out in February if they are finalists, and will be notified again in March if they are in line to receive scholarship money.
"Last year, I believe a student received money from Boeing or some other corporation," Martin said. "All I know is that I stay on top of my part, and they stay on top of their part, we can get a lot done in National Merit."
Leave a Comment
About the Contributors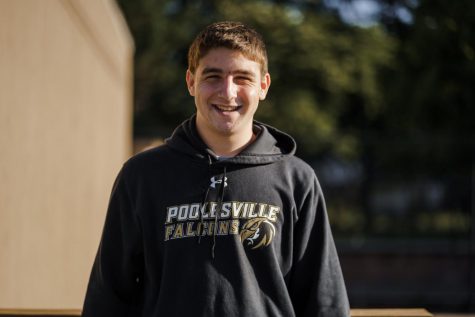 Parker Silverman, Staff Writer
Parker Silverman is a senior in the Humanities program, and this is his second semester writing for The Poolesville Pulse! Parker is particularly excited...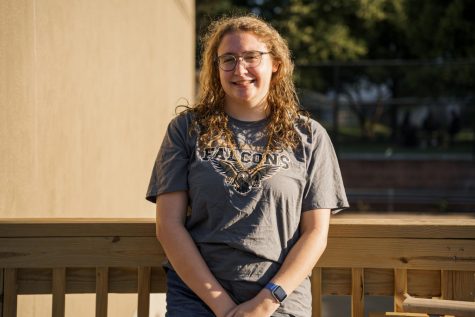 Sophia Brandt, Editor-in-Chief
Sophia Brandt is a senior in the Global Ecology Program at Poolesville High School. This is her second year with The Pulse, and she is honored to be editor-in-chief...