Off the couch and back to the big screen
Regal and AMC movie theaters have finally reopened with iconic snacks and safety guidelines. Locations such as Regal Germantown and AMC Dine-in Rio Cinemas are currently open, showing movies such as Raya and The Last Dragon and Godzilla Vs. Kong, and are hosting up to 75% capacity in accordance with county guidelines. 
Roughly a year after they closed on March 17, 2020, theaters are reopening their doors to the public. By March 29, 2021, AMC Cinemas anticipated having 99% of their US theaters open, including Montgomery County locations. Though slower, Regal has similarly opened many locations across the nation. 
As with most COVID mandates, standards for movie theaters vary by state and county, and both AMC and Regal have promised to follow regional health and safety guidelines. AMC has partnered with the Clorox Safer Today Alliance and both theaters are working with CinemaSafe to facilitate a safe return. Similarly, both theaters maintain social distancing by automatically blocking off seats between groups of guests.
"AMC has really stepped up as far as… we have more of a kiosk self-serve machine, so the contact between people is different," teacher and 7-year AMC employee, Troy Gardner, said. "We try to limit it as much as possible but still keep that friendly person-to-person feel with it."
Embodying AMC's "we make smiles happen" motto, Gardner proudly wears a mask with a plastic window by the mouth, so guests can see his friendly expressions. 
Nonetheless, returning to a regular customer flow (with capacity guidelines) will be a slow and gradual process that will likely require popcorn and blockbuster movie releases. Buttery fingers and handfuls of popcorn often come to mind when thinking of movie theaters, so backlash against Montgomery County's initial ban against theaters serving concessions was only natural.
"I think that concessions and popcorn are cornerstones to an in-person experience," Poolesville High School senior Evie Scott remarked.
Not only are concessions an appealing incentive for audiences, but they also are a primary source of income for theaters, as ticket prices alone go largely towards film studios. Fortunately, Montgomery County's guidelines have since conceded more. Concession stands are largely back in business, some with limited menus, and AMC's Rio Cinemas are now able to live up to the "Dine-In" name. Guests can also order snacks ahead through the AMC app and have them delivered straight to their seats.
Even with concessions, returning to steady, even full, audiences will require popular movies.
"There haven't been a lot of blockbuster movies really attracting people to come in," Gardner commented.  "Some people don't realize that we're open."
Fortunately, new releases such as Cruella, A Quiet Place Part II, and Black Widow, are expected to meet this blockbuster standard and facilitate an influx of movie-goers. Both theaters also offer the opportunity to rent out theaters for new releases or older movies.
Before indoor theaters' reopening, drive-in movies became a popular, safe alternative last year for those ready to leave their houses. With prices per car, tickets for groups were often cheaper than those of indoor theaters, and the movies were often family-friendly classics. 
"I'm definitely very excited to go to the movies again, but I hope that drive-in movie theaters continue," Scott said.
With the safe distance between cars and retro movie experience, places like the Alexandria Drive-In, which started in 2020, will continue showing movies at least through June 2021. 
Leave a Comment
About the Contributor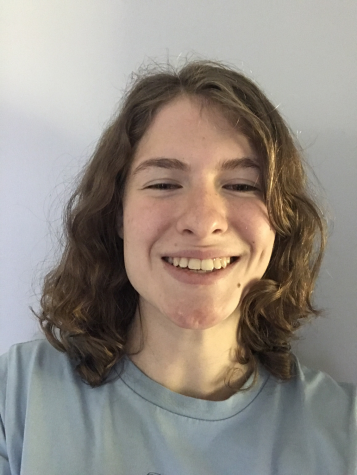 Brenna Girard, Staff Writer
Beat: Arts

Brenna Girard is a Senior in the Humanities House. She participates in PHS' Midnight Players theatre group, is a defender on PHS' girls...