Anti-Racist Book Clubs: How the Literary Community is Reflecting on the Black Lives Matter Movement
The Black Lives Matter protests of last summer ignited a conversation– about our relationship with police, our criminal justice system, and the responsibility of average Americans to educate themselves on Black issues. This national conversation birthed a literary movement, with book clubs with titles like "Anti-Racism Book Club" or "Combatting Whiteness Book Club" popping up around the country. The primary focus of these clubs has been to center Black authors and experiences, although exceptions like Robin DiAngelo's White Fragility exist. (DiAngelo, a white woman, has recently stirred controversy over accusations of her books catering to white consumers.) 
Senior Maggie Vander Vort is a member of a similar book club, which began casually among a handful of close friends after the Black Lives Matter protests. "We realized there was so much more to the Black experience and systemic oppression than what we learned in school," she said. "We wanted to become better-informed citizens." 
So far, Vander Vort's group has read books recently popularized by the push for diversified reading, such as Are Prisons Obsolete by Angela Davis, Between the World and Me by Ta-Nehisi Coates, and The Color Purple by Alice Walker. Nationwide, books with similar themes became much more popular after George Floyd's murder at the hands of police. In the week of June 7th, before Floyd's death, none of the books on the New York Times Best Sellers list were about race. Two weeks later, two-thirds of the list was books about race. 
Others, like Black Girls Read Chicago, have predated recently formed book clubs by years: Coordinator Cynthia Okechukwu started the group in 2016 to create a safe space for Black women to celebrate themselves and the works of Black authors from across the African diaspora. "By collectively elevating Black women authors and their writing, I think we're reaffirming for ourselves and reminding others that our stories matter. That we matter." Okechukwu said of the group's mission. "We're saying, it's just as important to know Pecola and Xiomara, Maya Angelou and Jacqueline Woodson, as it is to know Matilda and Scout, Louisa May Alcott and Laura Ingalls Wilder." 
When asked about the popularity of anti-racism book clubs recently, Okechukwu had mixed emotions. "Educating yourself is important, but it's critical that education turn into positive action on gun control, criminal justice reform, police accountability, maternal and infant mortality, voting access, and a whole host of other issues that disproportionately impact Black people and Black communities." 
Similarly, Tre Johnson of The Washington Post agreed with this sentiment in his article "When Black People Are in Pain, White People Just Join Book Clubs." In it, he describes the harm that well-meaning white people do by exclusively turning to 'educational' experiences like book clubs, instead of engaging in substantive action. "This isn't the time to circle up with other white people and discuss Black pain in the abstract;" Johnson explains, "It's the time to acknowledge and examine the pain they've personally caused." 
Now, nearly a year later, most of the titles popularized immediately following Floyd's murder no longer top the Best Sellers List. However, with books like Caste by Isabel Wilkerson and The Vanishing Half by Brit Bennett making more recent lists, this might signal that although books about Black issues no longer dominate, they might enjoy more long-term and enduring popularity than they had before. Only time will tell if the average American will still be interested in these subjects in the future, and whether interest will translate into action. 
In the meantime, book clubs are an essential part of life for people like Vander Vort and Okechukwu. When asked about the significance of groups like Black Girls Read, Okechukwu reflected on it as a space for Black women to be vulnerable and grow together. "Some people love to make fun of 'safe spaces,'" she explained, "but I'm proud that Black Girls Read is a safe space for Black women to have those types of conversations, in a world where there aren't that many of them."
Leave a Comment
About the Writer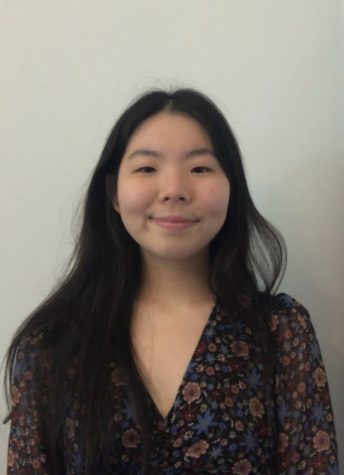 Joann Cho, Staff Writer
Beat: Current Events

Joann Cho is a senior in Humanities and this is her first year writing for the Pulse. In her free time, she tutors elementary school...