NYC Artists and Musicians Forced to Adapt to COVID-Caused Closures
NYC Artists and Musicians Forced to Adapt to COVID-Caused Closures
On Oct. 9, it was announced that Broadway will remain dark through May 31, 2021, an extension from the previous Jan. 3rd plan. Broadway isn't the only thing extending its shutdown, however. It joins the Metropolitan Opera and the New York Philharmonic, both of which have cancelled their 2020-2021 seasons. 
According to the Bureau of Economic Analysis, in 2017, Arts and Culture accounted for 4.5% of the nation's GDP and 5.1 million jobs. In New York City alone, there were about 280,000 jobs in the fine and performing arts, 153,000 of which were dissolved between this April and July. 
"No one on Broadway is getting paid," Monica Davis, violinist for the Broadway show Hamilton, remarked. 
Davis is grateful to be a part of Hamilton, a show that she anticipates will return to Broadway when it reopens. Other shows, such as Frozen and Beetlejuice, have concluded their time on Broadway as a result of the shutdown, leaving many without work. Contrary to other companies, Hamilton has also continued to cover its employees' health insurance. The company cast holds weekly Zoom sessions and has continued its popular tradition of Saturday Night on Broadway virtually, in which a parody of one of the show's songs is created to reflect current events.
Ryan Roberts, oboist and English horn player for the New York Philharmonic Orchestra, has expressed similar gratitude about how the Philharmonic also has been adapting to the uncertain times of Coronavirus. The orchestra has done many small video projects over the past few months and has been able to continue paying its musicians.
"I feel incredibly lucky and grateful to be part of a group of musicians and an organization that have taken care of every member of the organization as well as they can, and have made a lot of effort to keep musicians connected to the audience, and keep us supported," Roberts said.
Nonetheless, Roberts has had to cancel the lease on his apartment and has been staying with family in Los Angeles since mid-March. Roberts mentioned having significantly more free time, but also that his common hobby of reed making has lost its spark without the motivation of upcoming concerts and rehearsals. It is also Roberts' first year teaching oboe at Bard College, and he has learned to adapt to the strange world of teaching music virtually (Roberts interview).
His optimism towards the uncertain future derives from the anticipation of a first rehearsal, and performance, back as an orchestra.
"It's undoubtedly going to be one of the most poignant and special days of all of our musical careers," Roberts said. He feels that this sentiment is shared throughout performing arts organizations across NYC and the nation.
Emmy nominee Joe Dulude, best known for his makeup work on and off Broadway, has had to adapt to increased safety precautions for makeup artists, including wearing gowns, masks and face shields. While he has always valued hygiene, Dulude now ensures to be particularly meticulous when sanitizing his tools and stations.
"It makes our days much longer, but it makes the environment much safer," Dulude says. 
With increased free time, however, also comes more opportunities for developing hobbies and creative expression. 
Many Broadway performers have taken to hosting Zoom lessons on acting, dancing, performing, and have participated in virtual fundraisers.
In her time off, Davis was able to form a string quartet called The Overlook with some friends. Following CDC guidelines, the group has held many outdoor concerts and serves to amplify the music of Black composers. 
Dulude, too, has capitalized on his increased free time. Dulude has been able to focus on his art: creating paintings which are currently being exhibited and sold at the Fine Arts Gallery in Pennsylvania. He has also dedicated time to work on his own performance and character development for his bearded drag queen, Mr. Drag.
Leave a Comment
About the Contributor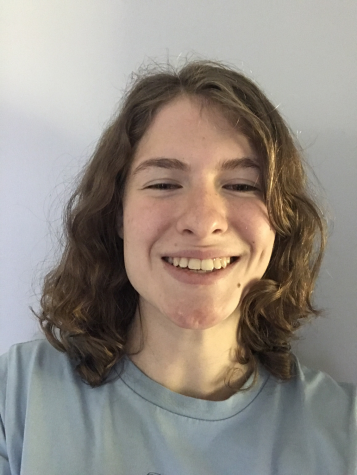 Brenna Girard, Staff Writer
Beat: Arts

Brenna Girard is a Senior in the Humanities House. She participates in PHS' Midnight Players theatre group, is a defender on PHS' girls...