Independent Venues Adapt to Changes as COVID-19 Decimates the Live Event Industry
The COVID-19 pandemic has effectively shuttered the live event industry for the better part of a year. Since this past March, touring cancellations have led to widespread impacts on not only artists, but bookers, venues, and the communities they operate in. The bigger, more quantifiable effects have been largely reported— when SXSW, a prominent music and film festival, was canceled earlier this year for the first time, it was estimated to have led to a loss of $335 million to the economy of Austin, Texas. AEG, the world's second-largest presenter of live events, instituted large-scale downsizing, laying off 15% of their employees and introducing a 20-50% pay cut for remaining workers. 
However, SXSW and AEG are titans of the live event industry. There is little doubt that both, and companies like them, will be able to survive the pandemic. Smaller venues are more vulnerable to economic turmoil— a survey of members of the National Independent Venue Association (NIVA) found that 90% of independent venues expected to close permanently in the absence of federal funding, which still hasn't been legislated. While venues are making zero revenue, they still have financial responsibilities like rent, bills, payroll, insurance, and taxes, all of which are fixed costs and for the most part non-negotiable. Similar issues contributed to the permanent closure of U Street Music Hall, which is notable for its place on DC's U Street Corridor, a famously historic epicenter of black culture. Eva Kung-Bi, Poolesville Senior and frequent concertgoer, said of the closure, "It's awful. I have a lot of great memories there, but more than that it's a loss to the local culture and atmosphere." 
In this respect, some venues have been luckier than others. Layne Garrett, Program Director of nonprofit arts space Rhizome in Takoma, expressed his gratitude for the hundreds of active community members making monthly and yearly donations, as well as generous rent forgiveness from their landlord. "These two things have been critical," he explained, "The first is a direct result of our impact in the community; the second is mostly due to luck of the draw of having rented from someone who is both understanding and stable enough themselves to be able to offer us assistance."
According to Garrett, planning for in-person events has not changed significantly, other than trying to find new ways to engage with the community on a more personal level. In keeping with DC's COVID-19 guidelines, current Rhizome events are limited to 50 people, with advance tickets required. Art exhibits are available only by appointment to one person or pod at a time. Seating is set up with more than 6 feet of space in between, and online advertising makes clear that strict mask-wearing and social distancing is required. "The trust and goodwill that we have cultivated over the past five years have gone a long way," Garrett commented. "People generally show up knowing that it is a place to behave with respect and consideration."
Due to COVID-19, online events have become increasingly common, presenting new challenges as well as new opportunities. Earlier this year, Travis Scott curated his own Fortnite concert experience, and acts like 100 Gecs have similarly utilized Minecraft as a makeshift venue. While becoming increasingly popular, online substitutes for concerts don't replace the funds lost from touring and are unable to compensate those who work behind the scenes. Garrett explained, "At this point, it is becoming somewhat difficult to conceptualize online programs that are compelling enough to combat the pervasive 'zoom fatigue' many people are experiencing." Additionally, he noted that the technological learning curve was difficult to overcome, especially for artists who had never worked in an online format before. 
Online events also don't contribute to the financial well-being of venues in most cases— and though overlooked, small venues are indispensable contributors to the economy. According to the NIVA, every $1 spent on a small venue ticket generates $12 of economic activity in the surrounding area, and the estimated direct economic impact of venues on local communities is nearly $10 billion. 
Just as significant as the financial impacts of venue closures are their cultural implications. Independent venues, in general, are more likely to amplify experimental strains of art, and in the case of Rhizome, show a commitment to community engagement and support. "In the five years since we opened, we have come to be seen as an important cultural institution in the community," Garrett said of Rhizome's role in the Takoma area. "I think [we have] opened a lot of eyes and ears up to forms of expression that many in the community otherwise would have been unlikely ever to encounter." 
Leave a Comment
About the Contributor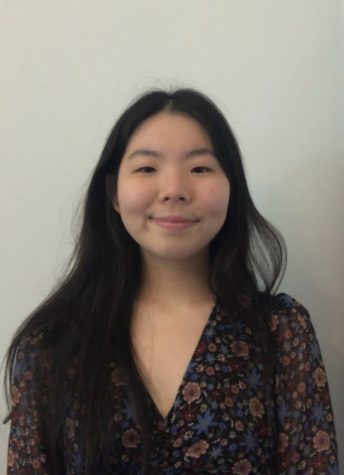 Joann Cho, Staff Writer
Beat: Current Events

Joann Cho is a senior in Humanities and this is her first year writing for the Pulse. In her free time, she tutors elementary school...