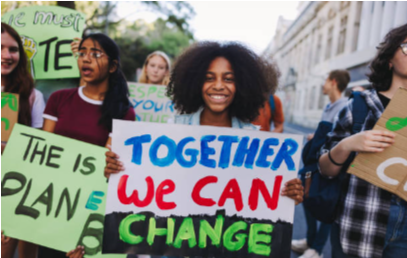 During a summer of record heat waves and deadly wildfires, 16 teenagers in Montana won a landmark lawsuit marking significant progress in the fight against fossil fuels. They appealed to the state court regarding Montana citizens' rights to a "clean and healthful environment in Montana for present and future generations," as delineated in the state constitution. 
"Montanans can't be blamed for changing the climate," said Spokeswoman Emily Flores for the Montana State Attorney against the Held v. Montana ruling and the youth's petition. 
The court's decision in Held v. Montana has been referred to by many as the first major climate litigation victory in U.S history for overturning one of the most anti-climate laws passed by lawmakers—a Montana Environmental Policy Act. This act explicitly prohibited the regulation of carbon emissions in the creation of energy projects such as coal mines. 
As a precedent of collective youth power, Held v. Montana has encouraged youth climate activists across the nation. Adolescent state constituents are now petitioning their state courts in Utah, Virginia, Hawaii, and Oregon for the indifference of state legislation in adhering to their climate commitments. Any state that has explicitly acknowledged the right to a healthy environment in their state constitution, is now susceptible to a replicate strategy for climate-related lawsuits.