Senior organizes solution to excess litter
On April 22, after noticing the increase in litter behind the stadium, ISP senior Aria Grimsby took matters into her own hands by organizing the placement of six new trash cans behind the student parking lot and in the stadium.
She first noticed the issue during PHS's yearly mulch sale and took immediate action by collecting as much as she could, filling a 5-foot-tall trash bag. 
"It was repulsive, especially for a school with a Global program and a Green certification," Grimsby said. 
After writing an email to both Principal Mark Carothers and Mrs. Susan Krouner, Grimsby was joined by three other ISP students- junior Makena Heller, junior Cameron Tetlow, and senior Adam Barkdoll- to put the bins together. During the extended advisory on April 22nd, they built the cans and later distributed them with the help of security team member, Mr. Chuck Copeland. Three of the trash cans were distributed along the tree line behind the student lot and the other three are throughout the stadium area. 
"It took a little convincing and a few emails but once [administration] understood [the issue] they were more than glad to help," Grimsby explained.
Grimsby is not the only one who has noticed issues with trash collection and litter at PHS. There have been widespread complaints about the school's inability to differentiate between paper recycling, plastic recycling, and trash. Because all three bins are the same size, they can have any type of lid, so trash, plastic, and recycling are often mixed throughout the day. 
"I definitely support getting actual trash cans as long as they look like actual trash cans so people don't get confused," Global Ecology senior Sarah Frazin said. "At the very least, they should be a different color than the blue of our recycling bins."
Despite being a Maryland Association for Environmental & Outdoor Education (MAEOE) certified Green School, PHS staff are not required to assist in extra trash management aside from their daily collection and disposal. The requirements for that certification only extend to student projects, like Grimsby's. As a result, for the foreseeable future, any attempt to resolve the recycling situation would have to be left to student initiative.
"The litter around our school makes the places where it is left very unsightly for everyone who visits," continued Frazin. "That's not how we want our school's environment to look at all."
Leave a Comment
About the Contributors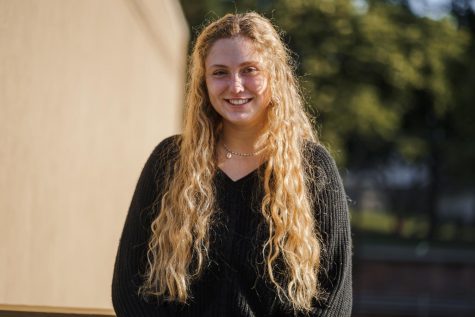 Eden Smith, Staff Writer
Eden Smith is a senior in the Independent Studies Program and is so excited about continuing her time with the Poolesville Pulse. She loves the beach and...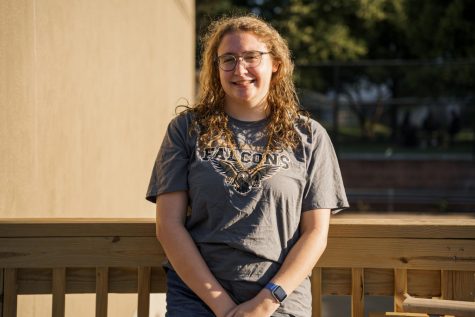 Sophia Brandt, Editor-in-Chief
Sophia Brandt is a senior in the Global Ecology Program at Poolesville High School. This is her second year with The Pulse, and she is honored to be editor-in-chief...