Buick's new ad campaign, "See Her Greatness," sparks nationwide intrigue for the promotion of women's sports
After a growing disparity in sports coverage between men's and women's athletic events, Buick is launching a new advertising campaign, "See Her Greatness," targeted at promoting equal coverage of the March Madness tournaments. As a longstanding NCAA partner, Buick aims to run an equal number of paid ads in both tournaments. 
The reasoning: "over 40% of all athletes are female, but they receive less than 10% of total media coverage," per TheDrum, an NCAA affiliate source. 
"That means that roughly nine out of every 10 cameras are turned towards male athletes, leaving only a tiny portion of attention focused on women." 
Along with the need to mediate the coverage gap, this year marks the 50th anniversary of the establishment of Title IX, which mandated gender equality in athletics nationwide.
The advertisements send their own message as well. Each ad will contain audio clips featuring the greatest moments in women's sports history across all major sports: basketball, hockey, Olympic events, etc. The audio will appear on a black screen overlayed with a few lines of text. The goal: to ask viewers if they recognize these significant moments in women's history, and to highlight the lack of equal coverage that these women are receiving. 
Buick marketing vice president Molly Peck said, "[We need] to underscore the fact that these moments, and these athletes, are largely being ignored by the media. What is important to our customers is important to Buick as the brand with the largest percentage share of female buyers, and we are committed to inclusivity and equality for women."
Buick provides a QR code for viewers to scan as the advertisement ends to watch the full highlights of the audio clip presented.
Advertising campaigns like these are professional advances to an idea that is represented nationwide, including right here at PHS. 
"Girls have more fun. We have just as much drive, power, and motivation, and deserve to be acknowledged." Senior field hockey player Helen Kreitzer explained when asked about what separates the girls' sports from the boys.
There isn't a bigger proponent of girls' sports than PHS varsity softball coach Laurie Wohnhas.
"My girls go out there and compete every week," she said. "We practice all the time, just as much as the boys, and it isn't fair that we don't get the same amount of attention."
Buick has set out to change women's sports coverage in a positive way, but the buck didn't stop there. "Buick Huddles Together," a mentoring program for young female athletes, is now being headlined by the likes of professional female athletes such as Sue Bird, Chloe Kim, Alex Morgan, and Simone Manuel. 
"Through this collaboration, the companies will create inclusive content to help increase representation and host "mentor huddles" in which viewers can witness a discussion between female athletes during major NCAA tournaments. Influential women athletes will host the huddles and current female collegiate athletes will join them," said Buick associate Jake Dekemeyer.
Movements like "See Her Greatness" have not only sparked intrigue in the PHS community, but encouraged other large companies to fund women's sports advertising campaigns of their own. 
Adidas recently came out with their new campaign "Impossible is Nothing," which is focused on "the belief that sport has the power to change lives, the brand will support those who are breaking down barriers and driving gender equity, on and off the field of play."
Leave a Comment
About the Writer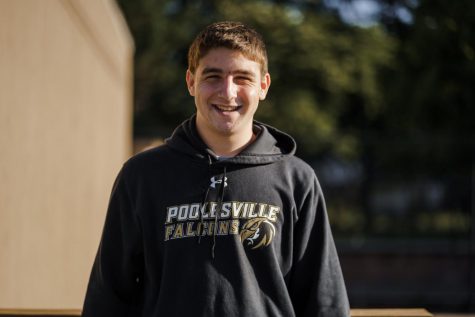 Parker Silverman, Staff Writer
Parker Silverman is a senior in the Humanities program, and this is his second semester writing for The Poolesville Pulse! Parker is particularly excited...