PHS parents react to renovation plans
For the first time since 1978, Poolesville High School (PHS), one of Montgomery County's oldest buildings, is expected to undergo renovations in early 2022.
The $60.2 million dollar project that is expected to increase student capacity by around 28% has been long overdue; over the past few decades, the PTA has identified over 40 "structural or security issues" within the school's building. However, until recently, Poolesville High School had been taken off the list of buildings that needed construction. 
To many parents, the poor quality infrastructure was a major reason for concern.
"I was always a little worried about the health aspect of the school," one PHS parent, who preferred to remain unnamed, said. "I had a friend who said that they also had some concerns about sending their child to a school with asbestos for 8 hours a day." 
The construction project is ambitious, addressing these concerns while also creating an academic environment conducive to learning and creativity. Nearly 57% of the building will be demolished, with hazardous material remediation being included in the renovation process. One of the most anticipated aspects of the planned infrastructure project, to both parents and staff alike, is the "home bases" for each program. 
"I think that [the separate learning spaces for each program] evens the playing field for all the programs," says Greg Su, another parent of a PHS student and resident of Poolesville. "I think that it will help students get along better with each other because there's no resentment towards other programs for getting different [or] better things."
While there seems to be a majority of positive responses from the school, many parents have different concerns about the renovation process, including the quality of instruction during the construction period. However, the school plans to ensure that there will be minimal interference with instruction by separating as many instructional spaces from construction zones as possible. They also plan to limit the amount of construction being done during instructional times.
 Still, parents appear to doubt the feasibility of this plan.
"I don't think that construction can be done without causing some disruption," the Pulse's unnamed source continued. "But I do trust that the school will adapt well. At the end of the day, [the new construction is] worth it."
Other factors, such as the planned decrease in student parking and the minimal reconstruction of athletic spaces, are also causes of discontent for parents. However, despite the efforts of the school to incorporate community voices through surveys, PTA meetings, and video conferences, many community members feel underrepresented in the process and felt as if their concerns weren't being heard. 
"I quite honestly didn't even know they were doing surveys. I wish they advertised it more- this construction process is affecting our kids. I was glad when they posted the PTA conferences on the website though, I think that gave me a lot of clarity," the anonymous source continued. 
Nevertheless, there seems to be a great deal of optimism regarding the renovations at Poolesville High School. 
"I can't wait for the new building," Su said. "I think that people are going to love coming to school. Physical environments are a critical part of the learning experience and I'm glad future students will be able to experience [them]. A [new] building would make our neighborhood look better too."
Leave a Comment
About the Writer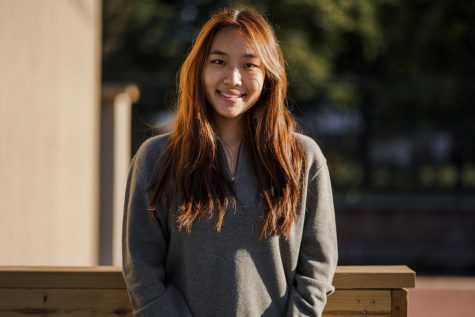 Christine Kim, Staff Writer
Christine Kim is a senior in the Humanities program. This is her second semester writing for the Poolesville Pulse, but her first semester covering the...