Renovation set to restrict student parking at PHS
From temporary parking passes to the implementation of "Portable City," student life has rapidly transformed as a result of upcoming renovations to the current Poolesville High School (PHS) building.
Upon returning, ten new portables have been constructed to accommodate the destruction of old classrooms, constructed prior to the school year to impact current students as little as possible. Generally, students have mixed reactions to the portables; some argue that the walk is inconvenient and uncomfortable, while others praise them for their consistent temperature. However, students from the Class of 2025 are excited for the changes.
"I prefer the portables as the air overall feels cleaner and safer, especially during a pandemic," freshman Arjun Rao said. The renovation is expected to conclude in 2025, so current seniors, juniors, and sophomores may not get to experience the finished building.
Additionally, some students are concerned about parking privileges in the winter. This year, upperclassmen have been able to purchase parking passes, but passes will only be usable for the rest of 2021. The new expansion could inhibit students from parking when demolition and reconstruction begin in January. According to MCPS, the county provides transportation through school buses, so parking is not a significant priority.
"Honestly, I think not being able to park at school will be a big inconvenience for me," senior Kaviya Kandaswamy said. "If I take the school bus, I have to leave for school much earlier in the morning."
However, some believe that reducing student parking is a necessary sacrifice to allow the renovation to continue smoothly. 
"Parking is a privilege, not a right," PHS Principal Mark Carothers said in a press conference.
Despite this, Carothers also mentioned that PHS is looking for community partners to provide parking spaces and that PHS is advocating for limited parking to accommodate upperclassmen who live far away. While there have been some minor disruptions to student life, students and staff are thrilled at the prospect of a new school building.
"I'm excited to have a building that matches the quality of instruction that students are receiving," Carothers said.
Leave a Comment
About the Writer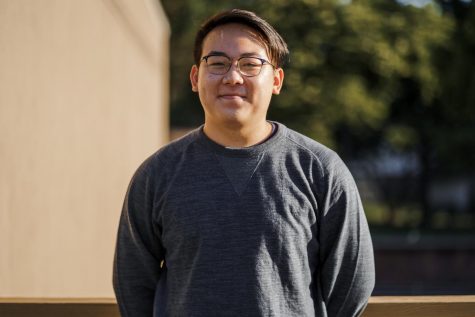 Andrew Shigetomi, Editor
Andrew Shigetomi is a senior in the Humanities Program, and this is his second year writing for The Pulse (this year as a social media manager and copy...