Featured Falcon: Filip Lukomsky
Last week, The Pulse got the chance to interview Poolesville High School's (PHS) whole-school SGA President, Filip Lukomsky. For the upcoming school year, he intends to focus on planning and hosting COVID-safe activities to school, such as a possible field day. Additionally, Filip and his team of SGA officers held meetings all throughout the summer to plan for potential schedule changes, like having FIT twice a week. When he's not in SGA meetings, he's working with Poolesville's debate team, swimming, or completing his college applications. Though Filip's certainly busy, he manages to balance his school activities with his personal life, spending time with his friends and enjoying his last year at PHS before he heads off to college. 
Leave a Comment
About the Contributor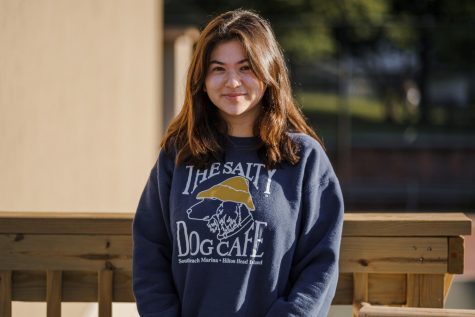 Sara Medwin, Staff Writer
Sara Medwin is a senior in the Humanities program. This is her second semester writing for the Poolesville Pulse; she joined the staff at the beginning...