Seniors commit to colleges in light of COVID-19 effects
As COVID-19 made its way through the United States, college campuses started shutting down, implementing remote learning and sending their students home for the foreseeable future. Unfortunately, this happened to coincide with the period of time when high school seniors would normally be attending Admitted Students Days and making their commitment decisions that would decide their next four years. With the new state of our world to keep in mind, some seniors had to reconsider their future plans, with only a few weeks to do so. April 9, 2020, the American Council on Education had already predicted that college enrollment could drop 15 percent. A survey conducted by the Institute of International Education found that nearly 90% of American colleges and universities were expecting a decline of international student enrollment in the upcoming school year. 
Most regular decisions came out in early April, by which time most shutdowns have already been put in place. At the same time, many seniors found themselves admitted in one of their top choices, but had never been to the campus, and didn't know a lot of information about the school besides what they could find online. 
As was the case for global senior Sabrina Edwards. She had applied to the University of Pittsburgh as a biology major, but was debating switching to public health. Additionally, she was admitted into the honors college, but wasn't sure if she wanted to attend the program. 
Says Edwards, "I was supposed to go to the Honors college accepted students day, but it got cancelled and I wasn't sure if I was gonna do the honors college and what major I wanted to go in under."
As students often ask for more information about switching majors at such open houses, being unable to attend one meant Edwards sticking with her original choice for the foreseeable future. 
Global senior Jessica Volkle says, "[the campus shutdowns] definitely delayed my decision about going [to the University of South Carolina]."
And so she committed to a school that she had never visited. Instead, Volkle made her decision based on the scholarships she received, the school's location, and the programs available for her major. 
Another portion of concerns is in regards to the virus itself. Some campuses, such as the ones for California State University, have already announced that they will be closed for the upcoming fall semester, already planning to use remote learning methods until the epidemic is determined to be over. While the future remains unclear, it's sufficient to say that our graduated seniors will be experiencing a very different first year at college. 
About the Writer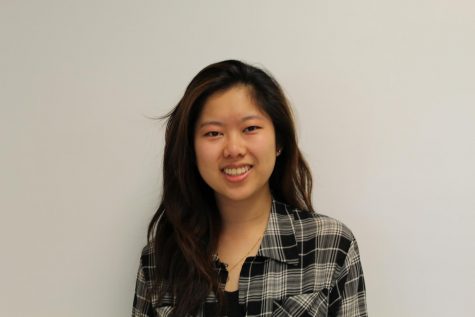 Mandy Hsu, Staff Writer
Mandy Hsu is a Senior in the Humanities house. This is her first year writing for the Poolesville Pulse. In her free time, she likes creative writing,...