New Business Alert: The Healthy Hub!
You may have seen them on Facebook or maybe even Instagram, but coming soon, pending COVID-19, Poolesvillians will see a new business opening up in the heart of town. In place of Bob's Bikes, will soon be The Healthy Hub. The Healthy Hub advertises nutritious shakes, teas, and protein iced coffees. The shakes use Herbalife protein powder and boast 24 grams of protein, 21 vitamins and minerals, less than 250 calories, and less sugar than a banana.
After moving out to Poolesville recently and falling in love with the community, husband and wife Kevin and Kailee Perno had dreams of a business that inspired positivity and offered nutritious options. That dream is now coming alive.
"The goal of the Healthy Hub is to be a place of positivity for the community to come hang out at and provide healthy options for the community that they can take for "on-the-go" or hang out for awhile!" notes The Healthy Hub owner Kailee Perno. 
Perno has always been interested in fitness, health, and nutrition, but only started studying it seriously after college. She left her job as a Corporate Accountant after getting started with another Herbalife nutrition club and is now opening one of her own with her husband. Both she and her husband have used Herbalife products for the past seven years and love the product. 
Although originally planning on opening in April, due to the unfortunate circumstances of COVID-19, the grand opening has been pushed back until May. When finally open though, customers can expect to be treated with the best customer care and familiarizing themselves with the employees behind the counter, as those are some of The Healthy Hub's goals. 
"We plan on getting to know every single regular customer by name and providing positivity, encouragement, and love to every single person from the second they walk through our doors at The Healthy Hub!" Perno adds. 
The Healthy Hub has something for everyone, from children of all ages to seniors. However, online, The Healthy Hub appears to be gaining the most traction with the local high schoolers and adults. It's no wonder, it has piqued an interest though. This would be the only shake and juice bar in Poolesville amongst a slew of dinner restaurants.
"Most people don't usually have these options around here," says Poolesville High School junior Kennedy McArthur. 
Stay updated on future developments by checking out their Instagram @healthyhubpoolesville or their Facebook page The Healthy Hub. If you get a chance to stop by, try a Raspberry Lemon Cheesecake shake. That's Perno's springtime favorite.
About the Writer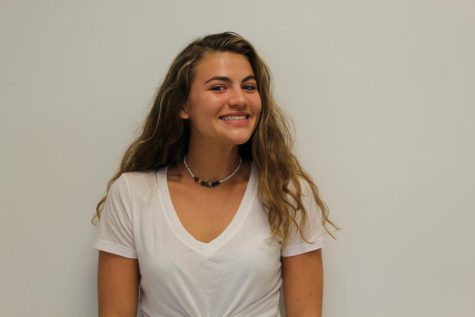 Kendall Griffith, Staff Writer
Kendall Griffith is a Senior in the Humanities program. This is her first year writing for the Pulse. Outside of Journalism, Kendall serves as her Senior...