Indoor Track Races to State Meet
Advertisement
After running personal records (PRs) at the regional indoor track meet, senior captain Sam Bodmer and sophomore Rachel Daniels qualified for the Maryland 2A Indoor Track State Championship Meet. Bodmer ran the 3200 meter (two-mile) race and placed eighth at the state meet, after running a 10:21 two-mile at the regional meet, beating the states qualifying time of 10:25 by four seconds. Daniels placed fifth in the 500-meter dash at the state meet after running a time of 1:19.20 at the regional meet, which ranked her as the fastest sophomore in Montgomery County. While she placed third at the county meet, Daniels was only beaten by upperclassmen. 
Daniels ran at the 2A Outdoor Track State Meet as a freshman in the 4 x 800 meter relay, but this year's indoor track states meet was her first in an individual event. 
"I'm extremely nervous as a sophomore because my biggest competition in the other championship meets and in my heat during states are all juniors and seniors. It's intimidating at times to go against people who have a lot more experience under their belts but I try to just focus on my race," Daniels said.
Even though Daniels is one of the younger competitors, she believes that her hard work on the weekends and school breaks has allowed her to compete with the upperclassmen. Daniels explained that she grew up a competitive swimmer, so she had a large lung capacity that helped her transition into running. While her hard work on the track has enabled her success, her track workouts have had parallels in her life. 
"Track has taught me how to deal with failures and the ups and downs of life. Every meet is not a good one and I used to – and actually still do – have a hard time coping with my bad meets. Also, it has taught me how to push through things that might not always feel great because it will benefit me in the long run," Daniels elaborated.
Bodmer, similar to Daniels, acknowledged his dedication and work ethic when he talked of his success. Bodmer said that running is a sport that enables people to easily track their improvement, and dropping time is a direct reflection of the work they put in. He went on to say that his role as a team captain in cross-country helped him transition into a team captain for indoor track even though it was his first year running indoor track. 
Bodmer said, "[Being a captain] makes me take more responsibility for my teammates and for the example I have to set." 
Bodmer ran the 3200-meter event at the states meet, which is his favorite event along with the 1600 meter (one mile). Bodmer went to states for cross country but was excited to go to states in indoor track for the first time.
Indoor track coach Prasad Gerard talked about Bodmer and Daniels' success, saying that both runners have shown an immense amount of hard work and dedication this season. He explained that they work out differently because Bodmer is a distance runner, whereas Daniels is a sprinter. Gerard said that Daniels is very driven and focuses on her technique, while Bodmer works hard and logs a lot of miles. 
The indoor track team as a whole has supported Bodmer and Daniels on their journey to states. Gerard emphasized that many team members came out to train with Bodmer and Daniels even though their own season had ended, showing how much they supported their teammates and wanted to help them succeed. 
About the Writer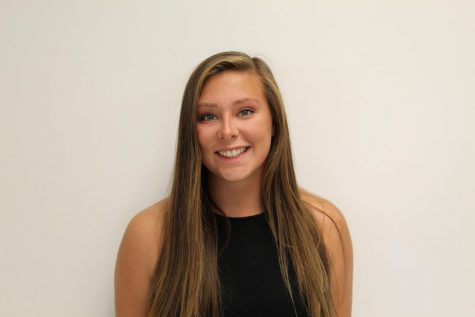 Rachel Tievy, Staff Writer
Rachel Tievy is a Senior in the Humanities Program. This is her first year writing for the Poolesville Pulse, and she is excited to write for a newspaper...