Violence surrounds the new Popeyes Chicken Sandwich
On Nov. 3rd 2019, Popeyes' all over the world brought back their chicken sandwich for the first time since August. The chicken sandwich has caused many violent breakouts in the United States and even in our home state.
 At a Maryland Popeyes restaurant, an argument broke out between two men as one of them cut in line. The argument escalated and moved outside as one of the men was trying to leave. The other man followed him out to continue the argument but eventually stabbed him and fleeting from the restaurant. The victim was taken to the hospital and died that night. 
Another incident happened in Tennessee while a woman was trying to get a refund after being double-charged for her meal. The woman started an argument with the employee involving racial slurs and foul language. The employee  followed the lady as she was leaving and grabbed her body and threw her onto the ground, resulting in 6 cracked ribs, 9 arm fractures and a broken knee cap. 
In another Popeyes, a man purchased 2 chicken sandwiches (the spicy and the regular). As he started on his second sandwich he noticed something fall onto his lap. As he looked down, he looked at his lap and saw a half smoked joint that had fallen out of the sandwich. He hadn't consumed any of that sandwich. 
More incidents have occurred since then, such as a video of a man punching a woman in the face after an argument, a woman destroyed her car while merging into a Popeyes drive-thru illegally, and Popeyes employees making sandwiches on empty trash cans because of how short staffed they were and the little counter space they had already had. Fighting in restaurants involving the new sandwich is a recurring problem all over the US.  
Senior Pallavi Battina described the sandwich as "underwhelming" and a "regular Popeyes chicken between 2 mediocre buns and a little sauce". Battina also touched on the violence surrounding the sandwich and explained how "it didn't have to extend to what it did". Senior Amulya Puttaraju had a different opinion. Puttaraju described the sandwich and explained how the sandwich was "pretty good for just a sandwich with pickles and sauce" but then followed up with "But Chick-Fil-A's deluxe is still better in my opinion." Puttaraju also explained how the price point was "fantastic" and that the packaging was just as good. 
The sandwich, a buttermilk-battered, hand-breaded white meat chicken fillet with pickles on a toasted brioche bun, is $3.99. The sandwich can be spicy or regular, the spicy coming with an additional spicy cajun spread. The sandwich sold out just 2 weeks after launch.
About the Writer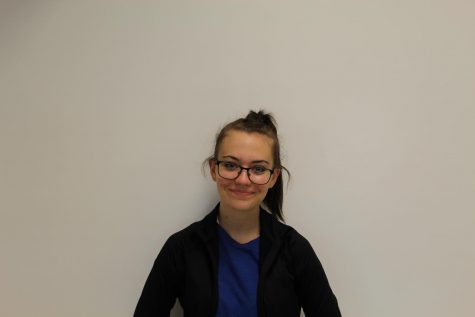 Bailee Benna, Staff Writer
Bailee Benna is a Sophomore in the Independent Studies Program. This is her first year in the Poolesville Pulse and her first year at Poolesville High...