New stores, movie theater, and boardwalk coming to Rio Washingtonian Center
Rio Washingtonian Center is receiving a $30 million face lift to bring in more business. The construction of new stores and restoration of the movie theater and lakefront boardwalk are projected to finish before 2020.
Businesses like Silver Diner, Kung Fu Tea, and Lanzhou Hand Pulled Noodles are coming to Rio within the year. The Baked Bear is taking the 16 Handles retail space. In addition, a new Dave and Buster's, the second in Montgomery County, will open in the current Sport and Health facility space above the AMC movie theater.
"I saw the space for Kung Fu Tea near Target, where they already have the storefront window put up. I think they'll be renovating the inside of the store before opening pretty soon," says Global senior Sruthi Ganesh.
Two other major projects are shaping Rio's transformation: a renovated luxury movie theater and boardwalk. The movie theater was last renovated in late 2018 and expanded its space with additional showing rooms. The plan is to install larger, more private seats with adjustable backs, as well as a dine-in option for eating during a movie. This mimics luxury movie theaters like Arclight Cinemas in Montgomery Mall.
Rio currently owns a boardwalk with a bridge, a walking path through a small park, playground, carousel, and paddleboat rental. In the future, the boardwalk will be connected to more green space between retail spots, where people can rest and enjoy being outdoors. There will also be a new performance space for concerts and a fire pit area for nighttime activities next to the lake.
Growing businesses in other areas of Montgomery County have prompted Peterson Cos., the company that owns Rio, to update the area. Renovations will allow Rio to become more competitive with newer shopping areas such as Pike and Rose and Crown Plaza.
Alexandros Tsironis, writer of the blog and podcast MocoShow, says, "Rio offers something that none of those other places can: the ability to walk around the lake and/or eat on the water. They aren't on par with Montgomery Mall when it comes to retail obviously, but they're at least on par with Pike & Rose and have the rest beat with their Target and Kohl's." He adds, "I think popularity will increase with the bigger boardwalk and larger concerts. Dave and Buster's will also bring in a lot more people and Silver Diner will bring in more for breakfast and late night eats."
As of now, Rio has already undergone some change, with sports bar chain Yard House opening in December 2018.
About the Writer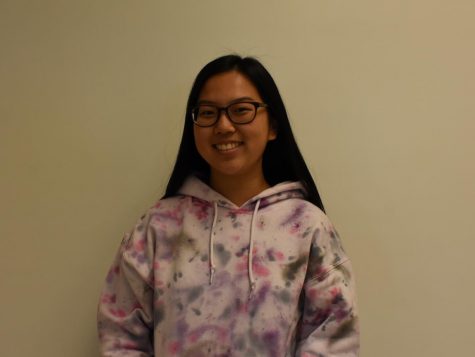 Michelle Zheng, Staff Writer, Social Media Manager
Michelle Zheng is a senior in the Global Ecology program. This is her third year writing for the Pulse. She has been a member of the Poolesville Model...