Cafe conversation: Cafe 107 versus Watershed Cafe
There are two popular choices in Poolesville when it comes to lunch: Cafe 107 and Watershed Cafe. But how do they compare to one another? Five areas of judgement were taken  into account when examining the two establishments: food quality/variety, price, customer service, and sitting space/decoration.
Watershed Cafe specifically sources their food from local vendors, like "Kenzie's Koop" – Kenzie Kovach's eggs. The food at Watershed Cafe is prepared fresh upon ordering, which in my experience has contributed to a longer wait time. At Cafe 107, the wraps are made fresh every day before the lunch rush and grilled upon order. However, the baked goods are delivered already baked, meaning they were not made the same day.
Watershed also provides vegetarian, vegan, and gluten-free food options, whereas Cafe 107 only offers vegetarian and vegan options, but nothing specifically gluten-free.  A grilled cheese from Watershed Cafe Upon offers customers a variety of options, ranging from types of cheese, bread, and add-ons. Watershed serves larger meals in a more sit-down restaurant environment, whereas Cafe 107 can be enjoyed both dining in or to-go, because they serve wraps, sandwiches, and bagels, which are convenient on the go and less messy. However, Watershed Cafe has a much more extensive menu with more variations and options.
Overall, both have high quality food, but Watershed makes more of an effort to provide options and source locally, whereas Cafe 107 food is made to taste good and be prepared quickly.
When evaluating price, Watershed seems to be at the higher end, but part of that may be because the meals are larger. Two similar menu items, "the Greenhouse" at Watershed and a "Veggie Wrap" at Cafe 107, have prices of $8.25 and $6.99, respectively.
When it comes to customer service, there's no doubt that both establishments treat their customers kindly. Because Cafe 107 only has 2 employees so there's a higher chance of cultivating a relationship with the staff members. Whereas every time I've visited Watershed, a different employee has been at the register. Both restaurants have a 5 minute minimum wait time if ordering an entree. However, the wait time is typically longer at Watershed when ordering a larger entree, partially due to the fact that they make all of their food from scratch. Additionally, at Watershed the order is delivered to where the customer chooses to sit- even if you ordered to-go. At Cafe 107, a name is given with the order and called when it's ready for pickup at the counter. Doreen Fowler, the owner and manager at Cafe 107, has an impeccable memory when it comes to student names, and can even remember their usual order. Overall, both places have incredibly kind servers, but Watershed tends to be more attentive because of their business set-up.
Finally, the comparison between the two spaces and decoration. Cafe 107 has a much smaller seating area, and when it's crowded it can be hard to maneuver around the chairs and larger parties. However, there is as much seating as could possibly fit in such a small area. At Watershed, the space is slightly larger with a couch and several tables and chairs, and the environment is rustic and cozy. Overall, Watershed Cafe has a comfortable space to sit in and eat, while Cafe 107 tends to be more crowded and overwhelming, especially during lunch.
For those with access to a car and a little more cash to spend, I would recommend visiting Watershed and trying out any of the items on their extensive menu. However, most students don't have the access to a car or are looking for a faster meal, in that case Cafe 107 may be a better option.
About the Writer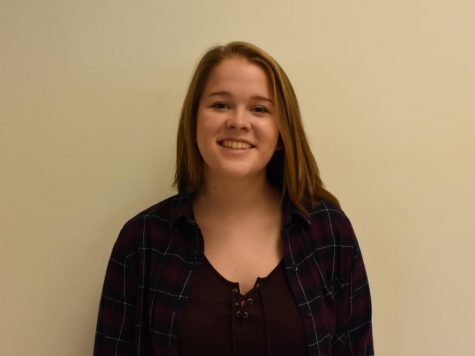 Megan Kelly, Staff Writer and Photographer
Megan Kelly is a senior in Humanities and this is her first year writing and photographing for the Poolesville Pulse. Megan plays soccer, tutors, and is...