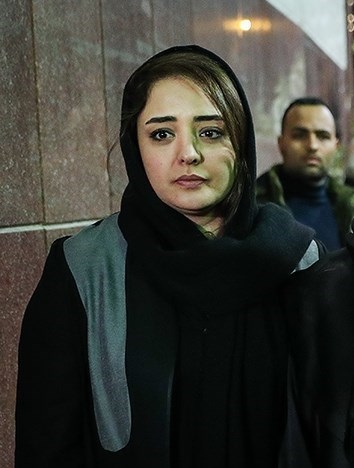 On Oct 6, 2023, Narges Mohammadi, an incarcerated Iranian human rights activist, won the Nobel Peace Prize for her efforts against the oppression of women and the fight for human rights. 
Throughout her activism career spanning over 30 years, Narges Mohammadi has been an outspoken advocate for women's rights and government repression in Iran. She has also been a prominent critic of the Iranian government and advocated for the abolishment of capital punishment in Iran. Most recently Narges Mohammadi was arrested in 2015 for her continued activism against the death penalty and is currently serving 12 years in prison.
Narges Mohammadi also published a book last year titled White Torture: Interviews with Iranian Women Prisoners, which detailed harsh prison methods, for which she was serving time. She has also been barred from interacting with her husband and children for her continued activism behind bars.
"I find her story inspiring, especially with the fact that she bravely struggled to fight for the rights of women in Iran even if it resulted in devastating personal consequences," junior Reine Guidem said.
The award came after a chaotic year for human rights in Iran, after the death of Mahsa Amini, an Iranian woman who was under police custody for "improper clothing". Protests sparked all over the nation, with some women removing their headscarves in solidarity against Iranian policies mandating headscarves. Thousands of people publicly protested and were met with force from authorities. Although no official death toll has been released, Iran's Human Rights Activists News Agency (HRANA) states that at least 530 protestors have been killed by authorities. In addition, about 20,000 protestors have been detained. 
"I don't know if human rights have really changed [in Iran] over the last year – I don't know if they've improved, based on what [Mohammadi] has written," said Social Studies Teacher Mr. Eugene Stanton. "So I don't think rights have improved, if anything they have gotten worse because the police are secretly looking for people."
The Norwegian Nobel Committee has stated that the award honors Mohammadi's "courageous fight" throughout her career for human rights and liberties in Iran. The award also recognizes the efforts of Iranian protestors in the last year to advocate for women's rights in Iran, in the wake of protests over Mahsa Amini's death. As a result of the prize, world leaders including President Joe Biden and President Emmanuel Macron have called for Mohammadi's release from prison. 
Amnesty Club President, sophomore Chloe Chang said, "I believe there is no better representation of what the Nobel Peace Prize stands for than the courageous and resilient Mohammadi, and that is why she is recognized with this prestigious award."