On Oct 22, 2023, the Montgomery County Lynching Memorial Project (MoCoLMP) held a dedication service for George W. Peck, John Diggs-Dorsey, and Sidney Randolph, all victims of lynching in Montgomery County.  
Peck was a 22-year-old Black man who lived and worked in Beallsville, Maryland and was lynched by a white mob. On the morning of Jan 10, Peck was accused of assaulting a young white girl, Ada Hayes. He was arrested by a local constable and brought to the Odd Fellows Hall in Poolesville. An angry crowd gathered at the Hall but later dispersed once it got dark. At midnight, the mob seized Peck with a noose around his neck, dragged him to the vacant lot across from the Poolesville Presbyterian Church, and hanged him from a locust tree. The following morning as churchgoers arrived for the Sunday services, Peck was finally cut down from the tree and buried in an unmarked grave. According to a jury of inquest, Peck died "at the hands of parties unknown." Black residents later reinterred his body on consecrated grounds of a nearby African-American churchyard. 
The second lynching took place less than six months after the first. John Diggs-Dorsey was employed as a laborer by middle-aged couple, James and Linnie Tschiffely. When Mr. Tschiffely went away on business on July 24, 1880, Diggs-Dorsey was left to take care of the farm. The next morning, Mrs. Tschiffely was badly injured and accused Digg-Dorsey of sexually assaulting her and beating her up, as well as forcing her to stay with him in her bedroom all night. A two-day manhunt in Maryland and Virginia led to his capture and subsequent jail sentence in Rockville on July 26, where he insisted he had not harmed Mrs. Tschiffely. Several hours later on July 27, a lynch mob of 30-40 men, including Mr. Tschiffely, forced their way into the jail. The mob made Diggs-Dorsey walk in shackles a mile outside town on Route 28, where they hanged him from the limb of a large cherry tree. Afterward, several hundred white people gathered around the body, cutting the rope into pieces for souvenirs. Diggs-Dorsey insisted he was innocent until his death. He was buried in the Potter's Field in an unmarked grave.
On July 4, 1896, Sidney Randolph, an itinerant laborer and a native of Georgia in his mid-twenties, was dragged from his cell in the Rockville jail by a mob of masked white men, brutally beaten, and hanged from a tree just outside of town along Route 355. Randolph became the primary suspect in a brutal attack on a white family on May 25, 1896, after he was seen walking on what is now Muddy Branch Road. Investigators from Washington D.C. and Baltimore were brought in but they could find no motive for Sidney Randolph, who was a stranger to the area and doubted that he was the culprit. However, in an inquest (not a trial), "the jury—after 30 minutes' deliberation—returned a verdict that Randolph alone was to be held for Sadie Buxton's murder." His murderers were never identified nor brought to justice for their crimes.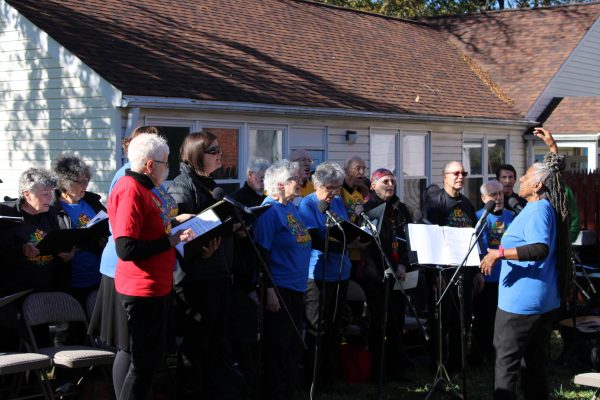 The mission of the MoCoLMP is to educate and engage the community about the history of lynching and racial terrorism. By hosting soil collection ceremonies at the sites where Mr. George Peck, Mr. John Diggs-Dorsey, and Mr. Sidney Randolph were lynched, the MoCoLMP provides primary documentation, verifies oral histories, and seeks new forensic evidence. Furthermore, the MoCoLMP works with community groups and the Montgomery County Commission for Remembrance and Reconciliation to procure the installation of historical markers and a monument commemorating these events. Through public forums, film showings, and discussions related to the county's painful history, the MoCoLMP encourages healing and racial reconciliation and explores the ongoing legacy of police violence, mass incarceration, and other inequalities.