Mr. Carothers wraps up his first four years with class of 2023 seniors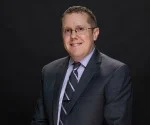 In 2019 it was announced that Mr. Mark Carothers would begin his time as principal of Poolesville High School. 
Carothers had countless years of experience in MCPS at schools such as Watkins Mill, Magruder, Damascus, and Clarksburg from teaching on-level English, advanced placement, and International Baccalaureate to summer school and night classes, even coaching and sponsoring different extracurriculars. Although, his position as principal was his first here at Poolesville.  
Class of 2023 had their freshman year cut short due to COVID and then had their sophomore year fully online, meaning they only experienced their first full year at the school in their junior year. 
Former class of 2023 senior and now graduate Saaya Nair, also a part of the whole school SGA describes her interactions with Carothers in her underclassman years.
"We couldn't really interact with Mr. Carothers much like we can now because there was no way to see him in the hallways during school hours," said Nair.
Carothers came into the school already setback by COVID restrictions.  His educational approach was all about in person instruction and having that strong connection with the students, something that was hard to do online.  
"Although this class was very special to me because it was my first class, I also can't help but think about the experiences we weren't able to have together because of the pandemic and virtual learning," said Carothers.
Carothers cares a lot about how Poolesville was seen.  Despite not being a part of the Poolesville community and school for a long time, he wanted to make sure that it was known for the quality of learning and the environment of the school, not just being a magnet school in MCPS.
As his first time as a principal, Carothers had to learn along with the seniors how to deal with different problems and adapt to a new environment.  There were a plethora of setbacks and problems to deal with.         
"You're learning as you go, sometimes there's things you wish you could go back and change," said Carothers.
When making his speech for the Class of 2023 Carothers talked about the special connection he shared with the Class of 2023 since they were the first class he came to Poolesville with and who he shared all the struggles with.  
Former class of 2023 senior and now graduate Anniee Fang who interacted a lot with Carothers due to SGA had a positive comment on Mr. Carothers' time as principal.
"Mr. Carothers has tried his best to make our class comfortable despite all the setbacks we've had," said Fang.
Many students favor Carothers and look to him when they have any comments, questions or concerns. His first class out of many have now graduated and we look forward to his future at Poolesville.