History Bowl's unity leads to nationals qualification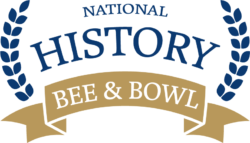 The History Bowl team has had two varsity teams and two junior varsity teams qualify for nationals as they continue to prepare and practice amidst their season. The season runs from September to April and consists of three qualifier competitions and nationals. Nationals will occur on April 22 and the team is currently working to have more teams qualify during the next competition. 
In the 2022-2023 school year, there were 61 teams qualified to compete within PHS which is more than any other school in the high school division. This led to a wide variety of students and knowledge being present on the team. While some students are there for the competition and love to be in a competitive environment, others are there for practice or even the pizza lunches. 
"I have a group of kids who have worked hard for three years to try to improve for this team," History Bowl Coach Mr. Terry Turner said. "I have a good group of leaders."
The members practice twice a week at school and are expected to do additional practice at home. During practices, the team breaks up into smaller groups and holds mock competitions. They practice answering past History Bee and History Bowl questions. Practicing for the bee, which is an individual event, allows students to buzz into questions more aggressively, something that is not often done during the bowl, a group event, since incorrect answers have a negative impact on the team. About 80 questions are answered over the course of the two practices each week. Members also work to gather more knowledge by generally immersing themselves in history and reading Wikipedia articles or reading books in order to gather additional facts. Since the bowl covers a wide range of topics, each of the team members are given the task of focusing on a specific field that they are interested in, in order to get a deeper knowledge on topics and be able to buzz in before the other team. 
"On the A team I'm kind of the 'ancient Mediterranean, medieval Europe, US Civil War' guy," said one of the captains, senior Kevin Hoff. "Meredie knows tons about the women's rights movement and Europe in the Cold War. Brian knows a huge amount about Islamic history and US history from Reconstruction through the Progressive Era. Jacob is super knowledgeable about Latin American and early modern history."
The team competes in the bowl as well as the bee. The structure of the bowl competitions consists of four separate quarters. Every question answered is worth ten points and the questions have a pyramidal structure. Players have three seconds to buzz into an answer and an additional three seconds to start speaking. The first quarter has ten toss-up questions. The second quarter has eight toss-up questions and whichever team answers the question correctly has the opportunity to answer a bonus question. The third quarter allows teams to pick from one of three categories and answer eight questions in the category within one minute. The fourth quarter has eight more pyramidal toss up questions and the earlier the team buzzes, the more points they can earn. Teams receive thirty points for a correct response if answered in the beginning of a question, twenty points if answered in the middle, and ten points are earned if the question is answered near the end. 
Throughout each qualifier, teams that are 3-2 or better are automatically qualified for nationals. A team that is 2-3 may also qualify based on the amount of points they have earned but must compete and win a playoff match in order to qualify for nationals. 
The team's large size results in there being many different perspectives present on the team. Skills are developed by being able to share knowledge and having a team full of students from different backgrounds. 
"Everyone on the team knows something that nobody else does," Hoff continued. "It's our job as leaders to ensure people develop that something into a specialty, to help everyone share what they know and build their bases of knowledge."