National Art Honor Society grants freshmen membership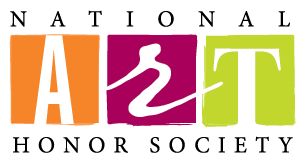 This school year, freshmen have the opportunity to join the National Art Honor Society (NAHS). In previous years, only juniors and seniors were eligible for membership. The decision for this change was made by sponsor Mrs. Wilks who wanted to prepare freshmen for future leadership positions in NAHS. 
In the NAHS membership application form from the May meeting in 2022, the criteria stated that NAHS was for juniors and seniors with a completed art credit. In response to this requirement, Wilks obtained permission from the National Art Educators Association to include freshmen in the school chapter. NAHS President Nora Rudmann believes freshmen, along with the upperclassmen members, will feel included and enjoy their membership. 
"NAHS is just starting up after COVID-19, so although sophomores, juniors, seniors will have more experience in art, they are still new to the organization and do not have experience within the club yet," said Rudmann. "The students are friendly and have been welcoming towards the freshmen class." 
Freshmen will have the opportunity to get involved with leadership in the organization. President, vice-president, treasurer, and secretary officer positions will be available to them in the next few years. Wilks spoke about what the process will look like for aspiring leaders in NAHS. 
"Freshmen will be able to serve as a chair in leadership," said Wilks. "Second semester, officers will work with freshmen who want to be in leadership next year." 
To join the organization, students are required to maintain an unweighted GPA of 3.6 or higher in all of their art classes. Originally, students needed to complete at least 10 SSL hours in the visual arts per year however, many of these requirements have been waived with the relaunch of this organization. 
A new point system where attendance in club meetings and participation in fundraisers will allow students to keep their membership. Freshman Rhu Arias addressed the new requirements. 
"I feel the requirements for being in NAHS are quite reasonable and I don't feel like it is too strict or unfair," said Arias. 
 The National Art Honor Society's inclusion of freshmen opens up the possibility for other honor societies to do the same. Arias advocated for more groups to allow freshmen to join. 
"I think it would be beneficial for more freshmen to be able to join honors societies as they are able to gain more experience and experiment with what they'd like to do in their high school career early on, instead of having to wait a year," said Arias.