US House Committee and VA Attorney General investigate Washington Commanders alleged financial misconduct
Although the newly minted Washington Commanders have yet to take the field sporting their new name, financial investigations surrounding owner Dan Snyder have taken center stage. Of these allegations, the club is accused of withholding refundable fan security deposits as well as failing to report correct revenue statements to the NFL as part of the "League's revenue-sharing agreement," per CNN.
Leading the investigation, "the chairs of the House Committee on Oversight and Reform and the House Subcommittee on Economic and Consumer Policy, who sent a 20-page letter to the Federal Trade Commission regarding multiple allegations of financial shenanigans committed by the team. The Commanders responded with an 18-page letter of their own that took direct aim at the credibility of former Commanders employee Jason Friedman, the star (and possibly sole) witness providing information to support claims of misconduct," per NBC Sports.
However, Friedman isn't the whole person now substantiating the allegations. Disgruntled fans accuse the team of engaging in a troubling, long-running, and potentially unlawful pattern of financial conduct that "victimized thousands of team fans and the National Football League." 
Included in these remarks is primarily the collection of fan security deposits for the 2021 season which was eventually closed to spectators due to the outbreak of COVID-19. Most of these deposits are refundable, but many believe the Commanders violated the NFL Collective Bargaining Agreement COVID-19 Clause, which required teams to reimburse their fanbase for any payment made towards the purchase of tickets for games prohibited to spectators due to COVID.
As the investigation within the House is ongoing, Virginia Attorney General Jason Miyares as well as the attorney generals for Maryland and Washington, D.C. are investigating further alleged financial improprieties by the team. They've requested "full cooperation and transparency" from Snyder and his staff, which was met with an official statement from Commanders president Jason Wright.
"The team categorically denies any suggestion of financial impropriety of any kind at any time. We adhere to strict internal processes that are consistent with industry and accounting standards, are audited annually by a globally respected independent auditing firm, and are also subject to regular audits by the NFL. We continue to cooperate fully with the Committee's work."
But what do some local fans of the team think? It might be valuable to hear the higher-ups talk about the issue, but in a case that concerns fans— the view of a fan themself could be just as intriguing. Technology education teacher David Hill has been a fan of Washington sports since he was little, and did nothing short of expressing his disappointment.
"This kind of stuff doesn't even surprise me anymore," he says. "Snyder is just not a nice guy or a particularly good owner, and the lack of care for his fans is evident."
Speaking of season ticket holders, junior Ryan Soskin's family has owned Washington tickets for years now. Ryan is an avid supporter of the team, but feels just as much ashamed right now as anybody else.
"I can't remember the last time we were good. Allegations aside, I just want us to win more than six games a year. We can't ever get out of our own way."
Leave a Comment
About the Writer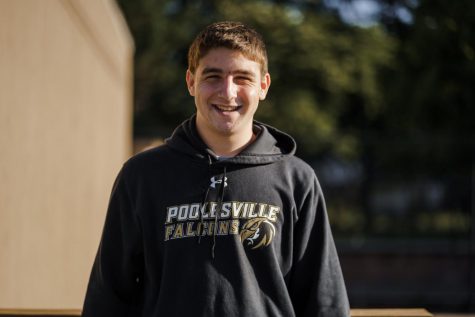 Parker Silverman, Staff Writer
Parker Silverman is a senior in the Humanities program, and this is his second semester writing for The Poolesville Pulse! Parker is particularly excited...