The world of football: latest updates
While the Bengals and Rams advance to Super Bowl LVI, the NFL is mired in scandal
After the Cincinnati Bengals and Los Angeles Rams advanced to Super Bowl LVI this past weekend, the remainder of the NFL has been shrouded in a world of controversy. Lawsuits, scandals, and a team name change all occurring within days of each other, all as the NFL Pro Bowl challenges are ongoing in Las Vegas.
Washington 'Football Team' no more
On Tuesday, owner Dan Snyder announced the new team for the Washington football club: the Washington Commanders, a spin-off of the District's longstanding history with Commander George Washington, the nation's first president. After a number of leaks occurred prior to the reveal— a news helicopter seeing the Commanders sign being put up inside the facility, the domain of the Washington website changing to commanders.com— the new name is receiving some mixed reviews.
Former Dolphins HC Brian Flores sues the NFL, New York Giants, Miami Dolphins
After being released from the Miami Dolphins several weeks before, former Patriots defensive coordinator and Miami head coach Brian Flores has taken the National Football League and its respective teams to court. Flores, in a detailed lawsuit holding the NFL to more than ten separate accounts of racist hiring practices, Flores claims that there has been "overall systemic racial discrimination against Black NFL coaches," per Yahoo Sports. Flores claims that the New York Giants hired former Bills OC Brian Daboll prior to him even hiring, through receiving texts from Patriots HC Bill Belichick as he mixed up the two, congratulating Flores for receiving the job even before he was hired. Flores says this isn't the first time he was being used as the "token black man," as Broncos GM John Elway supposedly showed up to Flores' interview for the Broncos HC position in 2019 "drunk and hungover, just using [Flores] to bypass the Rooney Rule," which requires teams to interview one minority candidate for every open position.
On a separate account, Flores also accused "Miami Dolphins owner Stephen Ross of incentivizing 'tanking' by offering Flores $100,000 for each loss he accrued in 2019; and Ross trying to influence Flores to tamper with a player who has been identified in media reports as Tom Brady." If this account is true, Ross could be held in contempt by the NFL and asked to resign.
Dan Snyder accused of six counts of sexual assault, case goes to House roundtable
After only two days of being named the Washington Commanders, Washington owner Dan Snyder was accused on six separate accounts of sexual assault and harassment. A House Oversight Committee heard the reports on Thursday. "Former employees and cheerleaders from the NFL's Washington Commanders on Capitol Hill Thursday detailed their accusations of owner Dan Snyder, including asking staff to compile lewd video clips of cheerleaders without their knowledge or consent as well as a new claim of unwanted sexual touching," says CNN reporter Gabe Cohen. "Dan Snyder rules by fear," the team's former Director of Marketing Melanie Coburn told the panel. Snyder has denied all allegations, coining them as "outright lies." The House committee has requested all documentation from the NFL regarding the ongoing Washington Football Club investigation. The NFL has not issued a formal statement at this time.
Leave a Comment
About the Contributor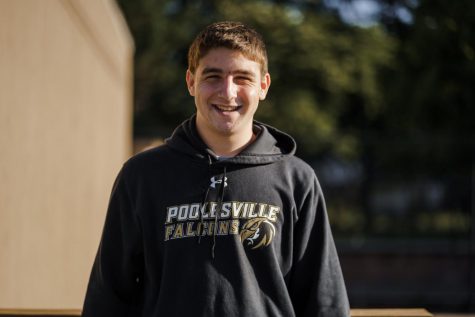 Parker Silverman, Staff Writer
Parker Silverman is a senior in the Humanities program, and this is his second semester writing for The Poolesville Pulse! Parker is particularly excited...