MCPS experiences debilitating sub shortage
Montgomery County is currently experiencing a substitute teacher shortage system-wide, causing Poolesville High School (PHS) teachers to fill vacant positions and leave their assigned classes. Students are sometimes left with a substitute multiple times a week, as their teacher is out to cover for another class. 
Mr. Kenneth Kramek, a math teacher at PHS, claims that this was not an issue in the past. He has stepped in to fill a vacancy that the math department is currently experiencing, leaving his Quantitative Literacy class with a substitute teacher at least once a week. He is forced to make daily decisions based on which class needs a real teacher who can teach the curriculum correctly. This usually means leaving the Quantitative Literacy class to fill in for Geometry. 
This shortage does not only affect teachers, but also students. Alaina Sorrell is a student in Kramek's Quantitative Literacy class and spoke on the way that this impacts her and her classmates. 
"Not having a consistent teacher affects my learning because the subs usually don't know the information we are learning, so we are left to teach ourselves the material," Sorrell said.
The students' workload gets pushed to homework rather than classwork because they can't ask questions in class and become stuck on their work. As a result, workloads tend to pile up.
The substitute teacher limitation also altered the schedule that MCPS put together for this year's Thanksgiving weekend. The estimated number of teachers that would be out of school was too high, and there were not enough substitutes to cover. This caused MCPS schools to close for the Wednesday before Thanksgiving. MCPS has been short around 240 teachers and 60 classroom positions in the past year. With a current enrollment of 2,354 substitutes in MCPS, this wouldn't seem like it would have such an impact. But, COVID and large-scale economic issues have proven otherwise. 
"Everyone has kind of stepped up in that aspect of it and filled in, because at the end of the day, we want to make sure we're doing what's best for the kids," Kramek said.
While this is a county-wide issue, the teachers at Poolesville High School are doing their best to make sure the learning environment stays strong for the students. 
Leave a Comment
About the Writer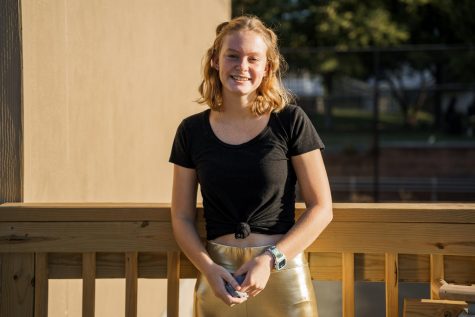 Katie Krueger, Staff Writer
Katie Krueger is a senior in the Independent Studies Program. This is her first year working with The Poolesville Pulse, but joined because her sister...