MCPS mandates employee vaccination
After Montgomery County Public Schools (MCPS) required all employees to be fully vaccinated by Oct. 29, one employee has sued the county over a denied religious exemption. Although the employee's name has not been made public, The Montgomery County Education Association (MCEA) is representing a plethora of other frustrated staff members over the vaccination requirement. 
"The school board unanimously passed a resolution enacting the mandate back on Sept. 9. It says employees need their first shot by Sept. 30 and their second shot by Oct. 30, and clearly lays out exemptions for medical reasons but not religious reasons. After a court hearing yesterday, that could change," WDVM News reports.
That court hearing was just made available to the public, but no COVID-19 policy has changed for Montgomery County staff and faculty. 
John Doe, as named in the lawsuit, says "he applied for a religious exemption from the vaccine mandate but was denied on the grounds that no religious accommodations would be made." 
Harmeet Dhillon, CEO and Founder of the Center for American Liberty, cites the new policy passed by the MCEA this past August regarding COVID-19 vaccination requirements for MCPS faculty. The Center served as the main representation for John Doe.
"We filed this lawsuit to secure our client's title seven and state law employment rights, as well as his constitutional right to equal protection. Their policy is that if you don't get vaccinated and you don't have a medical exemption– that's what the policy says, nothing about religious exemptions– you will be terminated. So, you know that's obviously problematic for somebody who wants to continue in his job." 
A new MCEA agreement, outlined in the MCEA October press release, is now requiring booster shots for all MCPS faculty in the near future. No changes have been made about the religious exemption issue, and the teacher union has refused to make a public statement on the matter. Instead, new guidelines, such as required COVID-19 testing for faculty who may be fully vaccinated but have not received the booster shot, are now in place. The Board of Directors of the MCEA did provide a statement last week, strongly encouraging MCPS employees to seek out booster vaccines,
"MCPS employees are currently required to show proof of vaccination and receive a booster vaccination soon, or will be subject to routine COVID-19 testing and additional protocol."
The aftermath of this hearing has been nothing short of monumental. WDVM's Randi Bass reached out to MCPS for comment on the lawsuit, and MCPS would only respond via email.
"General counsel is aware that a suit was filed but has not seen it or its specifics. A petition has been started by a number of MCPS employees. In correspondence with the MCEA, Montgomery County Public Schools continues to refuse to make a formal statement on the outcome of the hearing."
Leave a Comment
About the Writer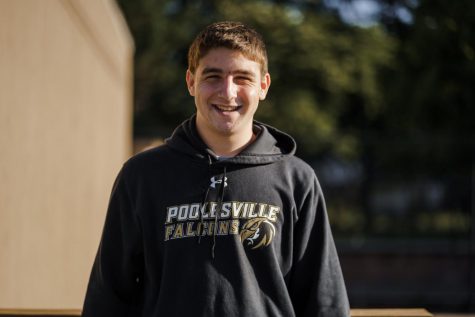 Parker Silverman, Staff Writer
Parker Silverman is a senior in the Humanities program, and this is his second semester writing for The Poolesville Pulse! Parker is particularly excited...