Where have most PHS students gone to college?
Poolesville High School has been ranked by Niche – a ranking and review website with information on K-12 schools, colleges, cities, neighborhoods, and companies in the United States – as the #1 best high school in Maryland several years in a row, and within the top 50 (#31) best public high schools in America (out of 19,500).  It is also ranked #33 (out of 17,000) for best college prep public high schools in America.  So, given its academic reputation, where do its graduates go for college?
When looking at the type of institutions students committed to in the past three years, the data show that two-thirds of the schools were Research 1 universities (including Ivies), 15% were small liberal arts colleges, and one-fourth of the schools were local.  The choices do not seem to have fluctuated as a result of the COVID-19 pandemic.
When breaking down those data into the percentage of students attending each type of institution, we see that despite only one-fourth of the schools being local, a higher percentage of seniors elect to remain in the area for college. In fact, for the past four years, 60-70% of seniors attend university in the DMV area.  The same percentage attend Research 1 or Research 2 universities, making up the largest percentage of student commitments.  The rest, between 5-15% each, attend small liberal arts colleges (SLAC), community colleges (CC), or other institutions (MA/Ph.D.).  
National data have shown that students have been considering different priorities when researching colleges during the COVID-19 pandemic.  Faced with the realities of college costs during the resulting economic crisis, and the possibility of being stuck in quarantine away from family, many students have chosen colleges that are both closer to home as well as less expensive.  However, Poolesville seniors' data of the past four years and, especially the past two years during COVID, have not seemed to follow this trend- perhaps taking advantage of test-optional policies to try their odds at institutions they may not have applied to in the past and hoping for merit aid.  Time will tell whether these trends will continue or change after the pandemic has been completely and successfully contained.  
Leave a Comment
About the Contributor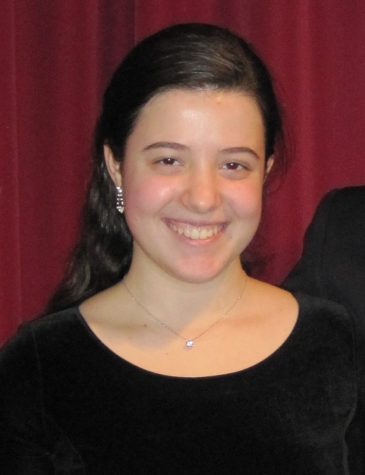 Marina Karapanos, Staff Writer
Beat: College News and Advice

Marina Karapanos is a senior in the Humanities program.  This year, she is going to be taking language proficiency tests...