MCPS finds unique ways to honor senior athletes in unprecedented times
Throughout the 2020-21 school year, MCPS athletics faced multiple challenges, not only with running sports seasons, but also finding ways to honor seniors throughout those seasons. Although the fall and spring seasons were able to be held, protocols still had to be obeyed, and the winter season was not held at all. This meant MCPS and PHS had to get creative with how senior nights were to be conducted so that these athletes could still be honored and recognized.
During the condensed fall season from Feb to April, all senior celebrations and senior nights were able to occur, but were modified. For outdoor field sports (football, field hockey, soccer, etc.) seniors were able to be accompanied by a maximum of two close family members, and unlike past years, only family members were allowed in the audience for games.
As for cross country, senior celebrations were different. Senior runner Connor Ransom felt that the adjusted celebration was still a success.
"We had to wear masks and couldn't have a potluck for the bonfire, but we still got senior gifts and had a good time. And for the banquet it couldn't be school sponsored so no coaches could come, but we were still able to hold it." Ransom said. "Overall everything was a bit more complicated and not exactly the same, but we still made it work out and the seniors got a good send off."
When it came to celebrations amongst teammates in the fall, things remained relatively unchanged. Underclassmen made posters, t-shirts, and gave gifts and flowers to seniors on the nights of their celebrations.
Cross country once again had to adjust their celebration since their team size is considerably larger than other teams.
"Normally the juniors write all their names on the sidewalk by the track for the last home meet (senior night). Then the night after the counties meet we have a team bonfire where the juniors present each senior with senior gifts." Ransom says, "This year everything looked a little different, but we were still able to do most of it. The names on the sidewalk were unable to happen, as the juniors weren't in school to be able to do it before the meet, but the bonfire and banquet did end up working out."
Due to a combination of scheduling and COVID protocol issues, the winter season was unable to occur in MCPS. This meant that basketball, wrestling, and swimming teams were unable to organize and plan out celebrations for seniors. However, MCPS did not want these seniors to go unrecognized, and from May 24-27, held senior showcases. These showcases allowed senior winter athletes from every school across the county to come together and be honored in unique events for each sport.
For basketball seniors, all players (both boys and girls) were split into multiple teams and played against each other in scrimmage games. The players were also honored with standard senior night festivities (walking with parents and flowers). Wrestling seniors were honored with a similar event, as each athlete got to participate in a match and also had festivities. Swimming, however, had to be honored differently due to a lack of access to pools, and instead held parades led by parents on their school's tracks.
With the spring season coming to a close and COVID restrictions being lifted, spring seniors are able to return to some normalcy. Since May 19, mask protocols have been lifted for all athletes, and there are no longer crowd restrictions, meaning all teams are able to conduct standard senior nights with complete fan and family attendance.
Leave a Comment
About the Contributor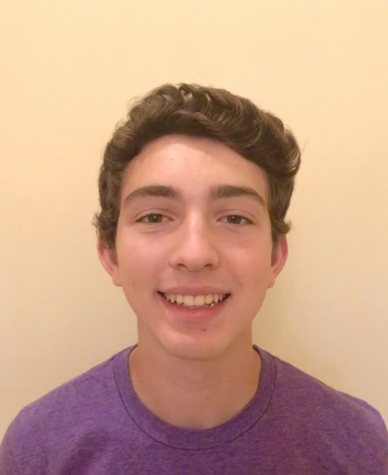 Colin Miller, Staff Writer
Beat: Sports

Colin Miller is a senior in Global. He enjoys running track, watching the Ravens, and playing video games.

Favorite Movie: The Shawshank...