Students and teachers face a new AP format after dealing with a year of online school
For PHS students, AP exams begin on May 18 and will last until June 11. While the College Board has been able to resolve the technical issues that plagued last year's exam and offer in-person tests', students and teachers say that online school has restricted the time to learn and review material, making them more concerned for this year's exams. 
Each school system has faced the pandemic differently over the last school year. Up until March 15, MCPS had classes entirely online, with students a zoom meeting for each class for an hour two days a week, with Wednesday being set aside for asynchronous work and meeting with teachers one on one. This reduced in class time has forced AP teachers to dramatically change their lesson plans while still attempting to ensure their students are ready for the exam. 
Social Studies teacher Mr. Terry Turner, who teaches AP US History, stated "You're making decisions as a teacher 'Do I review and just not cover as much because we've lost this time in class or do I just teach until the end content.'" 
Students have also felt the effect of limited synchronous class time, having to do more review work independently. 
Senior Lillian Hsu, who has taken traditional AP exams her sophomore year, described how "I felt confident taking AP Psych and NSL, I knew the format of the exam and the type of question they usually asked. We reviewed and worked on practice for a while before the test. However, this year most of the review has to be independent. Also, because we have been doing so much of our work outside of class, I don't feel prepared for the timed aspect of the exams."
The effect of the past year can already be seen in overall lower grades for students. A Washington Post article found two-thirds of school systems in Maryland saw failure rates in Math, English, Science, and Social Studies double or triple in the second quarter of the 2020-2021 school year, with failure rates worse in middle and high school. While it is impossible to know how much of this is due to online classes compared to the overall disruption of the pandemic, the lower grades are a concerning indication for what will happen with AP exams. 
While the length of the pandemic has meant a year of online learning, it has also given the College Board more time to prepare an altered exam. Last year, a report by USA Today found 10,000 students couldn't submit their test. For some this was due to the testing portal not supporting the default image format on iOS devices. While the College Board did allow these students to request a make-up test, many were frustrated that all their work for one exam was wasted. To address these technical issues College Board has switched the digital testing platform that the test will be on, which will submit the students as soon as the time is up no matter what, does not allow for photo submissions, and allows students to continue testing even if their internet connection drops momentarily. Other students have been able to avoid the hassle of online exams by taking them in-person where they are the same as they had been prior to the pandemic. However, students are not completely satisfied with the adjustments made. The online format does not allow students to review any questions, which has angered many students given that they have not been practicing tests in this format. A petition on change.org requesting that the College Board "Cancel the current digital exam policy of being  unable to return to previous questions" currently has 40,158 signatures. Some students have opted to take in-person exams to avoid this.
Lillian Hsu explained "I chose to take AP Calc and Chem in-person so I could go back and forth between questions and so the testing environment would be quieter." 
However, not all students have this option. At Poolesville High School the choice was only given to seniors who would have otherwise had to take their exam after graduation. Due to the policy of schools choosing whether to test online or in-person rather than students, most students will have to take the option given to them.
Leave a Comment
About the Writer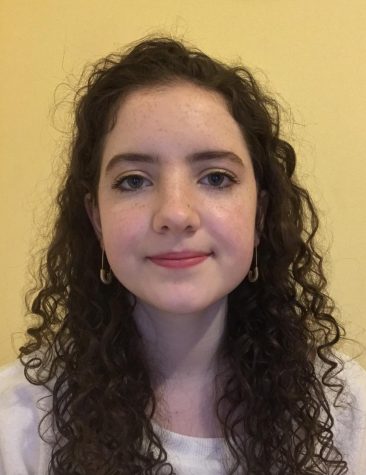 Julia Lyons, Staff Writer
Beat: Current Events

Julia Lyons is a senior in the Humanities Program. She runs cross country and outdoor and indoor track and has been in Girl Scouts...