Unique 2021 PHS Post-Prom organized by PTSA
Poolesville has been accommodating to the conditions of the pandemic by planning and hosting a safe, post-prom event for its upperclassmen. Certain accommodations have been made in order to ensure that the student body will be kept safe while simultaneously enjoying themselves.
Due to the ongoing COVID-19 pandemic, MCPS has once again cancelled prom for the second consecutive year. To make up for another loss of a prom, the PTSA decided to create an all-new post-prom event for this year. The purpose of a typical post-prom is to provide an exciting party for students, allowing them to celebrate after prom in a safe environment, keeping them off of the roads and away from negative forms of entertainment; although prom has been cancelled for this year, the PTSA wishes to offer students the chance to have fun in a responsible manner. The post-prom was held on May 15 from 7:30 PM to 12 AM, open to both juniors and seniors. Three main activity stations were set up throughout the night: carnival games, prizes, bonfires, and Markoff's Haunted Forest; laser tag, zip-lining, and the giant swing; and concessions, comedy, and a photo booth. Fifty people were in an area at a time, which seems feasible due to the large space the venue (Calleva and Markoff's Haunted Forest) has to offer. Parent volunteers and Calleva staff guided students through the stations and ensured that the main areas weren't too crowded.
Cheryl Booth is the PTSA Coordinator for this post-prom event and has been closely involved with this year's planning since October. She aided with submitting a proposal to Montgomery County in order to get this event officially approved under the gathering guidelines imposed by the county. Once the event received approval, Booth also led community outreach for funding and executing the event, with many recognized donors within Poolesville offering aid; within one week, the community helped raise $12,000.
Booth also mentioned a significant amount of student involvement within the post-prom planning process. Within the actual planning committee, students have been aiding with generating an Amazon wish list filled with a multitude of different prizes to offer throughout the night (such as a Smart LED TV, a mini waffle maker, different coffee makers, room lights, etc.). Booth has also enlisted the help of students for executing continuous outreach towards the student population about the event. Senior Maire Brennan, the president of the senior SGA, has been a head communicator between the PTSA and the PHS senior class; her role mainly consisted of spreading information online, encouraging students to sign up and participate in surveys, and build general interest for post-prom.
"I would say it's somewhat difficult to ensure that everyone has all the necessary information when we are limited to online communication and social media," Brennan explains. "But I think students get excited for any opportunity to socialize and see friends from school since we have been so distanced throughout the pandemic."
Overall safety of the students during the pandemic is a common concern, and Brennan cited previous examples that indicate a higher chance of a safe, cooperative experience for the students.
"I believe that the success of sports this semester is a good indicator that students are willing to follow guidelines in order to participate in activities," Brennan notes. "I think that students, especially seniors, would not want to jeopardize any future events including graduation".
About the Writer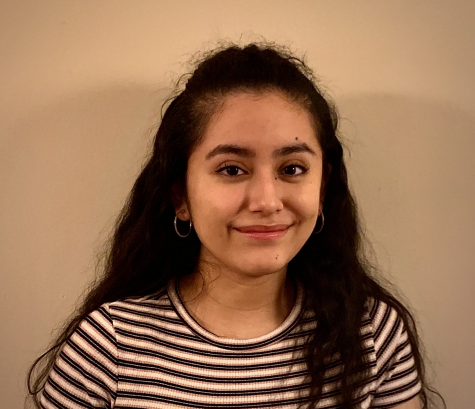 Caroline Culqui, Staff Writer
Beat: Current Events

Caroline Culqui is a senior in the Humanities Program. She is a co-president for the Hispanic Heritage Association at Poolesville....