Local Environmental Groups Debate the Place of Solar Energy in the Agricultural Reserve as County Council Passes Amendments to ZTA 20-01
Amendments to ZTA 20-01 were voted for on Feb. 23 by the Montgomery County Council in an effort to introduce community solar collection systems onto Agricultural Reserve land. In a 7-2 vote, with Council President Tom Hucker and Councilmember Hans Riemer in opposition, the official roll call confirmed the decision made in a straw vote that took place on Jan. 26 to approve the amended provision. Hucker and Riemer initially introduced the changes to ZTA 20-01 in January 2020 to open up 2% of the Agricultural Reserve– roughly 1,800 acres– for privately funded solar projects. The provision is expected to increase the amount of energy garnered from existing roof structures from 120% to 200%, providing more renewable energy to homes. 
The approved amendments added by Councilmembers Andrew Friedson and Craig Rice are targeted at preventing solar arrays from sitting on both Class 1 and 2 soils, as opposed to just Class 1 in the original provision, and designating solar as conditional use. ZTA 20-01 was met with a split between various environmental groups on the original provision versus the amendments, with disagreements on how much land should be opened up for solar and how it should be done. The controversial provision has proven to provide a unique look into the different priorities and opposing views of environmental protection in Montgomery County. 
Caroline Taylor, Executive Director of the Montgomery County Countryside Alliance, believes changes were necessary. 
"Commercial solar facilities would've had an equal footing as agriculture, the main purpose in the masterplan of the Ag Reserve," posited Taylor.
Some environmentalists are worried that the provision as written would have detrimental effects on existing crops, pastures, and meadows. Over sixty separate organizations, including Sugarloaf Citizens Association, Clean Water Action, and PHS's Chesapeake Bay Coalition found a lack of protections in the original provision, and signed on to support the conditional use proposal in a letter to the council president. Taylor was proud of the support, at first viewing the case as a David and Goliath battle, then noting a boost in support. 
"Something pretty magical happened, around the county and around Maryland when groups started coming forward and saying 'what can we do to help,'" observed Taylor.
For Joyce Breiner, Executive Director and Co-Founder of Poolesville Green, the conditional use clause comes as a concern. 
"The fact that the ZTA is restricted to 2% of the Ag Reserve, every thing you put on– every additional requirement you add– reduces the ability for that 2% to occur." She noted the urgency of climate change and calls for bigger measures. "We will not address the issue of climate change without ground mount solar in the mix of the many things we have to accomplish." Poolesville Green and other proponents of the original amendment rallied local and national support for public hearings, with the Sierra Club chapter and the Chesapeake Climate Action Network joining the team opposing the added amendments. 
Dan Savino, a Poolesville physics teacher, is Vice President of Poolesville Green and a member of Sugarloaf Citizens Association, two local groups on opposing sides of the issue. Savino sees the outcome as a positive. 
"It's not like the homerun that some people really wanted, but I feel like any step forward, even if it was a single or a double, you move forward with it." In the process, Savino's concern over the language and protection of land led to the creation of what was nicknamed "the Savino Amendment," which requires the land used for solar to be co-located as land for crops, grazing, or pollinator flowers. 
The ZTA is planned to allow for the construction of 3 square miles of commercial solar arrays, built in 10-15 installations on existing farmland, and it's predicted to provide energy for roughly 30,000-55,000 homes. Howard and Prince George's counties have already instituted similar conditional clauses and claimed success. 
At the close of the council session, Councilmember Riemer made it clear that he was not happy with the outcome. 
"We've started a conversation– you can't put that toothpaste back in the tube. Today's outcome wasn't what I was seeking, but I'm not giving up and we're gonna keep pushing on this thing." 
Even as the debate continues, ZTA 20-01 has made it clear that renewable energy is a priority in Montgomery County, and environmental stewardship is a strong force in local politics.
Leave a Comment
About the Writer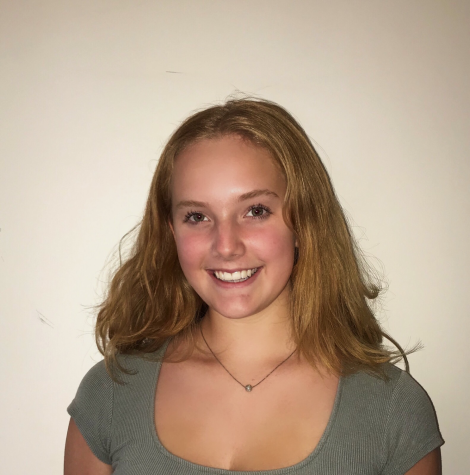 Charlotte Vogel, Staff Writer
Beat: Current Events and Food

Charlotte Vogel is a senior in the Humanities program. She is a dancer and instructor at Hope Garden Ballet Academy in...