MCPS Superintendent Retires: His Legacy and What Comes Next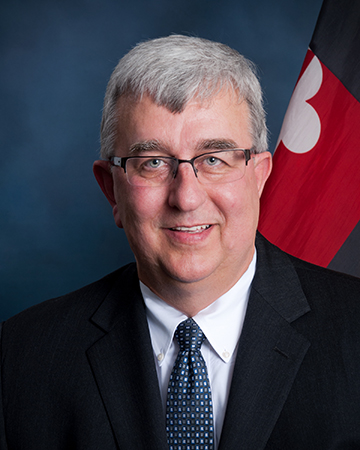 After four years at the highest and most prominent position in MCPS, Superintendent Jack Smith plans to retire at the end of this school year. On Jan 14, Smith officially announced his retirement by publishing a formal letter; in this message to staff and community members, he talked about health concerns for his 2-year-old grandson being the main reason for his retirement. Smith will travel and stay in Maine, the place where his wife and the rest of his family are currently residing to take care of his grandson. Nonetheless, Smith has stated before that he would not have retired if the pandemic was not raging on, however, because of these unfortunate circumstances, with his family being so far away and not having the opportunity to see them regularly, he ultimately decided that retiring was best for the safety of his grandchild. 
In a video released alongside the letter of retirement on MCPSTV, Smith goes further in describing his bittersweet news of retiring from the county and his hopes for MCPS.
"My family needs to be together in New England. This circumstance will continue on for the next couple of years and so it just requires that I retire," Smith said. "I say this knowing that as I leave MCPS that it is a very strong school system… I am convinced as we've made strides in equity and in access and opportunity in making sure that all truly does mean all and that the system will continue to make great progress in providing opportunities and access to all students."
Smith signed his second contract just a year prior, with his current four-year contract being signed in Feb 2020 and lasting through June 2024. As a result, his announcement came as a shock for most of the community due to how the county is still suffering under the effects of the pandemic and virtual instruction. 
For a brief history of Smith's rise to the superintendent of MCPS, his career in education began as a teacher at Hanford Secondary School in Richland, Washington. He then went to Maryland and Calvert County Public Schools chose Smith as its superintendent of schools in 2006, where he served as the county's superintendent for seven years. Finally, in Feb 2016, Smith was in the pool of candidates to serve as the new MCPS Superintendent and was chosen to take upon this esteemed role.
In Smith's short tenure at MCPS, he served with 17 Board of Education (BOE) members that committed their time to the best interests of the students. Many county executives have also praised Smith for all the accomplishments he has achieved in breaking down barriers for every student.
"Now that [Smith] is moving on, we must continue his work and ensure that every child receives the quality education they deserve, regardless of race, ethnicity, socioeconomic status, or learning needs," Montgomery County Executive Marc Elrich said.
Additionally, due to the choice of an interim superintendent holding a lot of importance amidst this crucial time where leadership is needed, the MCPS BOE has already begun the process of looking for replacements. A promising candidate to take Smith's role seems to be Deputy Superintendent Monifa McKnight. McKnight has been close to Smith and has been with MCPS since 2011. 
"McKnight is a clear choice," BOE member Mrs. Patricia O'Neale said. "She is already familiar with the county and has an inside edge that is necessary as we work through the challenges presented to us."
The process of choosing a new superintendent is one that is not being taken lightly, especially with the uncertainties and stress that are bound to come up in the future. Nevertheless, Smith's time at the top of MCPS is still not over, so he and the BOE remain working hard to ensure proper learning still occurs this year as they work for the betterment of instruction for both students and teachers throughout the county.
About the Writer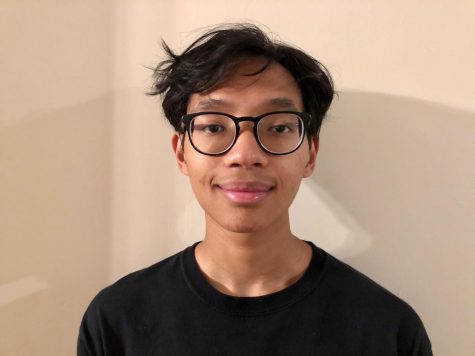 Sushil Shrestha, Staff Writer
Beat: MCPS News

Sushil Shrestha is a senior in the Humanities House. He enjoys listening to music and playing the guitar, piano, and saxophone. He also...