Bridgerton Marries Fact and Fiction with Racially Diverse Cast
Set in London high society during the Regency era, Bridgerton features something that is absent from most Regency period dramas: a racially diverse cast of characters. With Black characters like Simon Basset (played by Regé-Jean Page), Lady Danbury (Adjoa Andoh), and Queen Charlotte (Golda Rosheuvel) featured in prominent roles, Bridgerton mixes historical truth with fictionalization, fusing the fact that Georgian society was more ethnically diverse than people often realize with the question of what Britain might have looked like under a black monarch. The show presents characters inspired by real persons of color and spotlights persons of color in powerful positions like the aristocracy, places where racial diversity is often unexpected. However, critics argue that Bridgerton fails to dive into the complexities of race and its implications.
Bridgerton, released on Netflix on Christmas 2020, bridges the gap between the world of the Georgian elite and contemporary society through casting characters reflective of today's world. Following the increasingly popular trend of color-blind casting and spotlighting persons of color in historical dramas, as seen in works such as Harlots and Hamilton, Bridgerton features black actors in main roles. However, showrunner Chris Van Dusen rejected the label "color-blind," arguing that it gives the wrong impression of the show's treatment of race.
"I feel like the word color blind implies that color and race [were] never considered," Van Dusen explained to TheWrap.
Dr. Hannah Greig, who served as the series' historical advisor, echoed Van Dusen's sentiment in an interview on the HistoryExtra podcast.
"It's not that you're ignoring race, but you're thinking about it quite carefully," Greig emphasized.
According to Greig, Bridgerton encourages audiences to consider race in two ways; first, through presenting characters inspired by real persons of color. For example, Will Mondrich (Martins Imhangbe), a black boxer and best friend of the Duke, is based on boxer Bill Richmond, who was born in 1763 into slavery and fought for Britain in the American Revolution. Richmond's commanding officer took him to England, where he became fascinated with London's bare-knuckle boxing scene. He started his career as a professional boxer at 41 years old and gained significant prominence thanks to his fighting skills, especially during his time in King George IV's court. Richmond founded his own gym, where he coached Lord Byron and other famous people of the day.
The second way, according to Greig, that Bridgerton encourages the careful consideration of race is by spotlighting persons of color in powerful positions like the aristocracy. With black characters like Simon Bassett (the Duke of Hastings) and Lady Danbury among the top echelons of society, Bridgerton integrates people of color in places where racial diversity is typically unexpected. However, the most influential of these figures is Queen Charlotte, who the series depicts as black. In doing so, the show draws attention to a topic that has been subject to debate: Queen Charlotte's African ancestry. Today, numerous historians believe that there exists evidence supporting the queen's mixed-race heritage, which prompted Van Dusen to explore the implications of living under the rule of a powerful black monarch. 
"[Queen Charlotte's ancestry was] something that really resonated with me, because it made me wonder what could that have really looked like," Van Dusen described to Collider. "And, what would have happened? What could she have done? Could the queen have elevated other people of color in society and granted them titles, and lands and dukedoms? And, it goes to the idea of what the show does is — we're marrying history and fantasy in a really exciting, fascinating way."  
Through integrating racially diverse characters, Bridgerton hones in on the fact that Regency Britain was more ethnically diverse than it tends to be portrayed on screen. A considerable number of black people resided in Britain during the Regency era, where they constituted a significant presence in many towns and cities. Several black figures became prominent and greatly influenced the period's cultural and social life, including Richmond, boxer Tom Molineaux, and playwright and actor Ira Aldridge.
"This society is more diverse than most of us probably presume," Greig described. "From a historian's point of view, a London society should have a mixture of people from around the world of different races and backgrounds in a way that period dramas haven't adequately represented."
In contrast to most television shows and movies exploring the Regency-era, many of which center on white characters, the black characters in Bridgerton simply live in the world as humans always do. Regé-Jean Page, who plays Simon Basset, expands on this point.
"With color-conscious casting, I get to exist as a Black person in the world," Page explained to Entertainment Weekly. "It doesn't mean I'm a slave. It doesn't mean we have to focus on trauma. It just means we get to focus on Black joy and humanity."
Bridgerton's emphasis on humanity was one of the series' main takeaways for Humanities freshman Joshua Basit, who felt that it was a theme conveyed through the show's racial diversity.
"[Bridgerton conveys the idea that] everybody's human, because each character went through their faults no matter their skin color," Basit described. "It was all tied together, and it wasn't perpetuated onto racial stereotypes." 
However, initial praise for Bridgerton's diverse cast and characters has yielded to arguments that the series fails to truly explore and engage in conversations on race. Carolyn Hinds of the Observer pointed out that the characters' race is virtually ignored.
"The majority of the speaking roles belong to the white actors," Hinds noted. "Consciously or not, Van Dusen's creative team gave almost all of the Black characters with speaking lines negative attributes and beliefs that place them at odds with the white main characters."
The only time race is brought up in the series is when Lady Danbury reminds Simon that there once existed two racially separate societies before the marriage of King George III and Queen Charlotte united them, elevating people of color into powerful positions. Yet, Bridgerton does not expand on this idea, as expressed by Humanities senior Max Vodra.  
"The duke's surrogate mother…[explained] how the king marrying the queen, who was black, brought the two races up to the same social standing, and then there was no real exploration of how that would happen in society," Vodra said.
Critics also argue that the show fails to adequately develop its main black characters and provides meager context for their lives, remarking that their characterization is dependent on their relationships with the white characters. The character development of the show's male lead, Simon, has been characterized as patchy, with little exploration of the major events in his life and only vague references to his years abroad. Similarly, Lady Danbury's role in society has been described as poorly contextualized, and the storylines of other black characters like Will Mondrich and Marina have been regarded as tools to develop the narratives of the white characters. ISP senior and Black Student Union member Maggie Vander Vort conveys her discontent towards Bridgerton's focus on a white narrative.
"[Bridgerton's treatment of race is] idealistic and still within the white gaze" Vort explained. "We need stories that are within the context of [people of color] and not force [people of color] into a white narrative." 
Leave a Comment
About the Contributor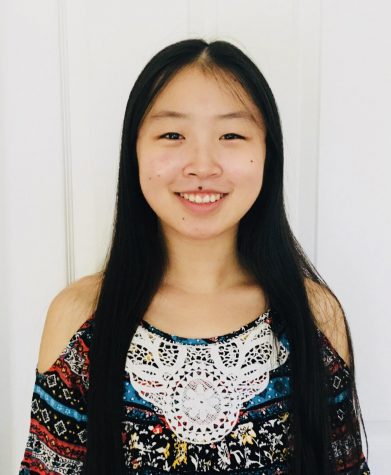 Lucy Mao, Staff Writer
Beat: Arts

Lucy Mao is a senior in the Humanities House. She likes to visit museums and explore DC (unfortunately the pandemic has disrupted this),...