Amid Calls for Change, Montgomery County Revisits its SRO Program
The Montgomery County Council agenda for Thursday, Feb. 4, 2021, included a public hearing on proposed legislation that would prohibit the Montgomery County Police Department from deploying School Resource Officers – SROs for short – to county public schools. Entitled "School Resources Officers – Prohibited", Bill 46-20 was sponsored by Councilmembers Will Jawando and Hans Riemer, and cosponsored by Council President Tom Hucker. Originally introduced to county council on Nov. 17, 2020, Bill 46-20 is just one of multiple potential county-level responses to the ongoing conversation on the status of SROs.
SROs first started being stationed in Montgomery County schools with the beginning of the 2016-2017 school year. With the passage of the Maryland Safe to Learn Act of 2018, a definition was provided of a School Resource Officer as a law enforcement officer who has been assigned to a school "in accordance with a memorandum of understanding" between the chief of a law enforcement agency and a local school system, as well as for a requirement for local school systems to develop a specialized curriculum for training SROs (Maryland General Assembly).
 Since the SRO program was first implemented in Maryland, it has been supported by some, and criticized by others. Adhya Parna, a student activist involved with Montgomery County Regional SGA and MoCo for Change, spoke on the SRO debate in an interview with the Poolesville Pulse.
"From a student perspective, the issue started when SROs were stationed in schools", states Parna. "At this point, we are very much aware that sometimes having police officers be our guide[s] in the educational system isn't the best option."
Parna pointed to the national discussion on SROs being in schools, and action being taken in different Maryland counties regarding the subject. 
"It is not just a Montgomery County issue at all because SROs are across our nation's pedagogic facilities, and with that comes the same struggle we all fight for on a daily [basis]."
Advocates for removing SROs from Montgomery County schools argue that police officers are unnecessary in a learning environment, and that investment from schools should instead go towards student support in the form of enhanced mental and emotional health resources. This sentiment was expressed during the Feb. 4 public hearing, in which multiple speakers testified in support of Bill 46-20. Speakers pointed to disparities in student arrests, with advocates for the removal of the SRO program maintaining that the program, contrary to encouraging student safety, disproportionately harms students with disabilities and students with color. Part of a Nov. 17 memo from Councilmembers Riems and Jawando, which calls for a rerouting of county investment into restorative justice and alternative support for students, reads:
"While we know our SRO's are good people doing the job they have been assigned, there are better research-based approaches to resolving disciplinary problems and more effective ways to use precious county resources. School counselors, nurses, therapists, and security guards are better equipped to help students deal with the challenges that today may result in arrests. We should address behavioral problems early through guidance, mental health support, and restorative justice techniques rather than criminalizing adolescent mistakes".
Opponents of removing SROs from schools argue that it isn't the solution. The Poolesville Pulse reached out to Poolesville High school's own SRO, Officer Roberts. While advocates for removing SROs from Montgomery County public schools call for support towards alternative resources for students instead, Officer Roberts views his role as a special and necessary one.
"My main responsibility is to first off make sure students and staff and the property of the school remain safe. And then secondly, I'm there to build relationships with the students and become a resource for them if they ever have any questions or concerns, if they need anything, you know, from help with their classwork to relationships to issues with their parents or family", stated Officer Roberts. "I'm there just to be a big brother, so to speak."
Officer Roberts stressed the important difference between himself as an SRO, and a non-SRO officer on patrol, pointing to the unique relationship between people in his role and the schools they serve.
"I mean, you're not gonna have anyone on patrol playing basketball during PE with the kids, being at the football games, you know, chanting or talking to the kids during halftime, or going into classrooms like I did last year and talking with the law class and being in the hallways dapping kids up." 
In response to Bill 46-20, Officer Roberts argued against the comparison between SROs and the resources for students that the bill calls for greater support towards. Roberts commented:
"I completely agree with them having more resources for students; psychiatrists, more counselors and what have you, but I don't necessarily agree with it being at my expense or at the SROs' expense. We are still a resource just like anyone else."
Principal Mark Carothers expressed support for keeping the SRO program. He posited that SROs are important to safety, and removing the program would mean hurting the school's ability to respond to emergency scenarios. He also echoed Officer Roberts' concerns, saying:
"I identify that there might need to be adjustments and reforms, but I don't think elimination is the way to go." stated Mr. Carothers. He echoed Officer Roberts' concerns on the removal of SROs from schools, saying " I've had my own battle with mental health that I don't mind sharing, and I am an advocate for that. I struggle with it being an 'either or', a 'one or the other' instead of 'why can't we have both?'"
Amidst increased pushes for changes to the relationship between police and Montgomery County Schools evident through proposals like Bill 46-20, MCPS is scheduled to evaluate the state of the current SRO program, and will present its findings in May this year (WUSA9).
About the Writer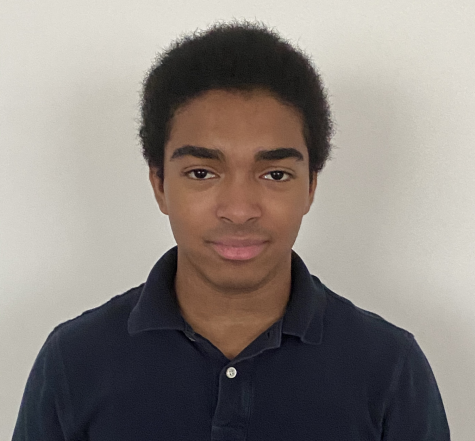 Oliver Sojka, Staff Writer
Beat: Current Events

Oliver Sojka is a senior in ISP. Outside of school, he loves fishing, reading, hiking, and playing games with friends.

Favorite...