Fantasy Football Teams Lose Top Players in Season Plagued by COVID and Injuries
The 2020-21 NFL season has been a unique one for players and fans alike as the league attempts to complete an entire season during a pandemic. Not only have teams had to limit the number of fans allowed in stadiums, but they have also had to follow their own protocols to stay Covid-free. However, new positive cases are appearing around the league in different teams, and sometimes teams will lose their top players for multiple games. (ESPN/NFL.com) Since the league skipped preseason this year, many top players have also suffered from injuries due to them having less time to prepare for the regular season. Not only does this impact team success, but it also impacts fantasy football players, who have to try and win games without some of their best players.
Sophomore Mason Hillegas has been impacted by this directly, as he has had multiple players miss time due to injuries.
"Throughout the first half of the season, multiple players have gone out due to Covid, although injuries have hurt my team worse…" Hillegas says. "Saquan Barkley, my projected best player, went out in the second week of the season due to a torn ACL. Derrick Henry, my RB2, went out on Covid for a couple weeks as some of his teammates had it."
Before this current season, Covid cases were never considered to be an issue with regards to fantasy football and players missing games. However, now that they have been proven to have a huge effect on team decisions, Hillegas is surprised at just how impactful they really are.
"Honestly, coming into the season, I figured people would get Covid, but I didn't realize how many different ways Covid could affect the season, like injuries, rescheduled games, and lack of practices." Hillegas said. "In previous seasons players would get injured-they still do today- but if a player gets Covid, the whole organization that player is involved in has to shut down for a brief period of time to make sure everyone is safe."
Not only has the pandemic impacted individual player performance, it has also impacted team performance as well. A team losing one of their top players will have a huge impact on how the team plays, but even losing a small practice squad player can have repercussions on the team's season. Earlier in the season, the Tennessee Titans had up to 13 positive player tests, which led to the NFL postponing their week 4 matchup against the Pittsburgh Steelers. The postponement of this game forced the NFL to change the dates of up to 12 games throughout the NFL this season, and even forced the NFL to have multiple games on Monday night, and a Tuesday night game. Changing teams' schedules on short notice have caught players and coaches off-guard, which has then impacted their performances.
The lack of fans in stadiums has also removed "home field advantage" from games, as teams don't have any fans cheering for them and giving them momentum. Senior Graham Richter believes that this has had a larger impact on the season than people realize. Richter said that a lack of fans has caused both players and teams to perform worse at home this season.
Despite the many variables that have changed the results of games this season, fans, such as Richter, believe that statistics should still be counted this season despite delays and missing players.
About the Writer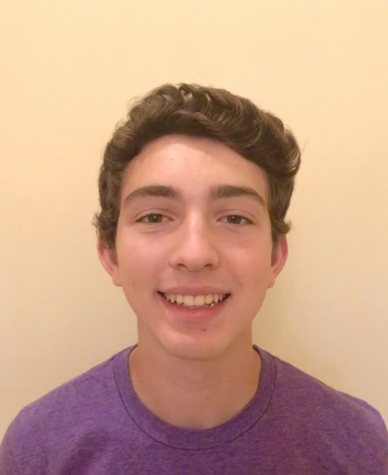 Colin Miller, Staff Writer
Beat: Sports

Colin Miller is a senior in Global. He enjoys running track, watching the Ravens, and playing video games.

Favorite Movie: The Shawshank...